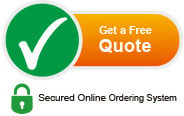 High-Throughput Site-Directed Mutagenesis: Site-Specific Mutations at Large Scales
Delivering a large number of individual sequence-verified mutants in an arrayed format
Site-directed mutagenesis is a broadly-used genetic modification tool to create mutant sequences with individual mutations at specific sites. Researchers often create a library of such mutant sequences from a single template or wild-type sequence of a protein to determine the effects of these individual mutations on the function of the protein. Thus, such mutant libraries are effective tools for developing proteins with improved functions for various applications, including diagnostics, vaccines, and therapeutics. However, the construction and generation of mutant libraries is a multi-step process and can be quite time-consuming and labor-intensive, in addition to requiring the presence of the infrastructure and the expertise to do so.
After offering reliable molecular biology services for almost two decades, GenScript has successfully mastered the skill and the speed of performing mutagenesis as well as effectively industrialized the whole library construction and generation process, based on our high-throughput technology and capability, enabling site-specific mutations at large scales with high quality and extremely competitive pricing. Our goal is to help researchers alleviate their burden of building numerous mutant constructs, thereby allowing the better use of their time in the design and the evaluation of these constructs.
All you need to do is:
1
Send GenScript your DNA template sequence
3
GenScript will take care of everything else
Advantages
Accurate

100% sequence accuracy

Cost-Effective

Starts at $50 per mutation

High-Quality

Minimum of 100 mutations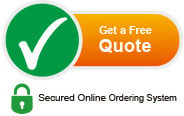 Does your mutagenesis project meet these criteria to enjoy our highly competitive offer starting at $50 per construct?
A minimum of 100 mutations per template
No highly complex sequences like viral ITRs (additional fees for complex sequences)
The length of your template plasmid to be no longer than 10,000 bp (additional fees for >10,000 bp)
 

 

Phone:

1-877-436-7274 (Toll-Free);

1-732-885-9188

 

Fax: 1-732-210-0262