GenScript's Advanced GenPlus™ HT Gene Synthesis Service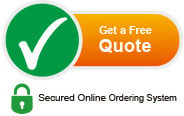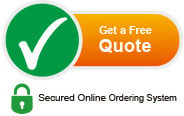 GenScript's GenPlus™ HT Gene Synthesis Services is focused on one goal: to deliver the most reliable and dependable high throughput gene synthesis service, regardless of order size. Whether you are ordering 500 bp or 500 kbp, every step of our production process undergoes stringent quality review measures by our Ph.D.-level managers – giving you the reliability you can count on!
Dependable Turnaround Times

Never miss an important deadline again!

Reliable Quality

Guaranteed 100% sequence accuracy: no mutations!

No Sequence Restrictions

We accept sequences of all complexities!
Additional Advantages

Ph.D.-level
Customer Support
Product Details
Clonal genes, up to 10,000 bp.
Deliverable in either single tubes or 96-well plates conforming to SBS (ANSLI/SLAS) specifications for high-throughput screening.
No order is too big! We can handle orders of 2 million bp and above.
Bundle with our GenPlusHT Cloning service for a one-stop molecular biology shop.

Price and Turnaround Time
Catalog #

Gene Length

Order Size*

Turnaround
Time
(business
days)

Original
List Price

Promotional
Price

SC1645
Advanced GenPlus™ High-
Throughput Gene Synthesis

< 3 kb

< 50 kbp

Quote

$0.23/bp

$0.22/bp

50 - 100 kbp

$0.21/bp

100 - 200 kbp

$0.18/bp

200 – 500 kbp

$0.15/bp

> 500 kbp

$0.11/bp

3 kb - 10 kb

< 50kbp

Quote

$0.26/bp

$0.25/bp

50 - 100 kbp

$0.23/bp

100 - 200 kbp

$0.21/bp

200 - 500 kbp

$0.17/bp

> 500 kbp

$0.13/bp

SC1669
GenPlus™ High-Throughput Cloning

Up to 10 kb

Any order size

5 Business Days

N/A

$20/construct

Turnaround times listed above are estimates based on typical orders; some complex sequences may take longer. For a more accurate estimate based upon your specific needs, please request a quote.
* Order must consist of ≥ 10 genes
Applications
GenPlus™ is an ideal tool for creating DNA constructs to use in:
Genome Synthesis
Structural Biology
The unmatched capacity of GenPlus™ to synthesize 100 million base pairs of custom DNA can accelerate your research in truly revolutionary ways:
Genome synthesis: synthesize the equivalent of 10 complete yeast genomes in one month.
Pathway synthesis: synthesize 5000 variants of 20kb genetic circuits encoding biosynthetic pathway enzymes in one month.
Mutagenesis libraries: synthesize site-saturated, sequential permutation, or other types of systematic or rationally-designed mutant libraries containing up to 106 unique, sequence-verified mutants within one month.
Quotes and Ordering Process
For quotation requests:
Orders can be placed by phone, email, or fax with a formal PO (Purchase Order) or credit card.
Our global team of Ph.D.-level gene service representatives are available 24 hours a day, Monday through Friday by email or phone (1-732-885-9188). We can help manage your projects from sequence design, optimization, synthesis, cloning and beyond without any additional charges (certain Terms and Conditions Apply).
Custom project details are kept strictly confidential, with all intellectual property rights belonging to the client. GenScript does not claim any rights to specialized synthetic or OptimumGene™ codon-optimized genes.