High-Throughput Plasmid Prep Service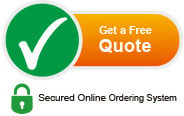 GenScript's High-Throughput (HT) Plasmid Prep Service is the latest addition to our plasmid prep service line. With offerings at 10 μg and 30 μg quantities, you'll now be able to economically order multiple plasmid preps, all with our stringent quality control measures. Inquire today about our newest service!
HT Plasmid Prep Service Advantages
Economical: Starting at just $29 per prep.
Flexible: Versatile, 10 μg or 30 μg, with no minimum on the number of preps required.
Quality Assured: Economical price combined with our high-quality QC parameters.
One-stop downstream solutions: combine with gene synthesis, custom cloning, or mutagenesis to simplify your research workflow.
HT Plasmid Prep QC parameters
QC Items
Specification
Appearance
Clear, no visible particles
A260/280
1.8-2.0
Supercoiled content
90% supercoiled*
Residual RNA
Not visible
Genomic DNA
Not visible
Restriction Analysis
Conforms to reference
Endotoxin Assay (LAL test)
Endotoxin-level free

(≤ 0.1 EU/μg)

Bio-burden Assay
Bio-burden free
* Percentage of supercoiled plasmid may vary when analyzing with different methods or can be altered due to shipping conditions.
Questions about our quality control? Find out more here.
HT Plasmid Prep Applications
Multi-well plate-based assays
Assay development (ELISA)
Antibody expression and affinity assays
Structural Biology Studies
High-throughput sequencing
Probe generation
Comparing transfection efficiencies (Industrial Grade vs. HT plasmid prep).
Read More »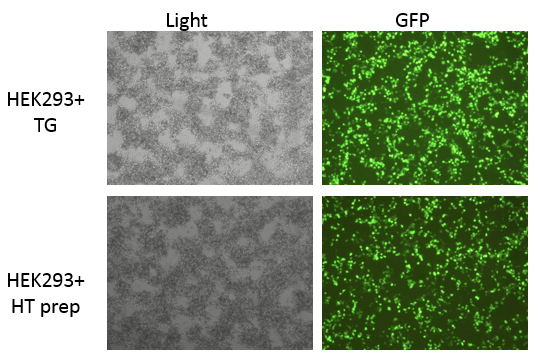 Fluorescence microscopy comparison of Industrial Grade plasmid prep transfection efficiency vs. HT plasmid prep transfection efficiencies in HEK293, Jurkat and Huh-7 cells. The levels of GFP fluorescence in HEK293 cells transfected with HT plasmid prep is at comparable levels to the HEK293 cells transfected with industrial grade plasmid prep. This indicates almost similar levels of transfection efficiencies between the two plasmid prep services.
Comparing expression yields of Industrial Grade plasmid prep vs HT plasmid prep.
Read More »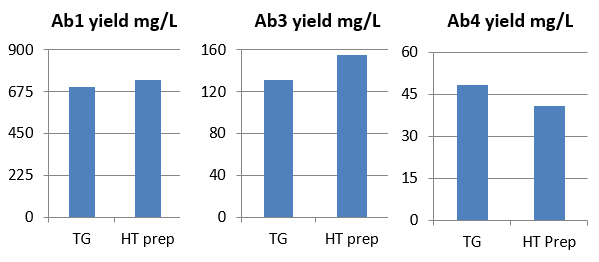 The antibody expression yields of HT plasmid prep transfected HEK293 cells is comparable in relative levels to the industrial grade transfected HEK293 cells, further illustrating the comparable transfection efficiencies between the two plasmid prep services.
Delivery specifications and ordering information
When requesting a quote for the HT plasmid DNA preparation service, please specify:
Quantity of plasmid DNA and # preps required: either 10 μg or 30 μg
Storage condition: TE buffer (liquid)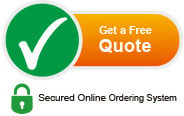 Quotations and Ordering
For quotation requests and questions about plasmid DNA preparation, you may contact us by phone, email, fax, or our secured online quotation system.
Our customer service representatives are available 24 hours Monday through Friday. You may contact us anytime for assistance.