Collaboration with Marson's lab from UCSF (University of California San Francisco) showed that:
GenExact™ ssDNA consistently outperformed in-house generated HDRTs (homology-directed repair templates), showing lower levels of toxicity and higher knock-in efficiencies;
The KI efficiency of GenExact™ ssDNA via electroporation without any enhancer can reach to 46.2% at a GMP-compatible scale;
KI positive live cells count generated by GenExact™ ssDNA was way above estimated patient dose (100*10e6). In vitro assays demonstrated efficient killing of BCMA-CAR cells.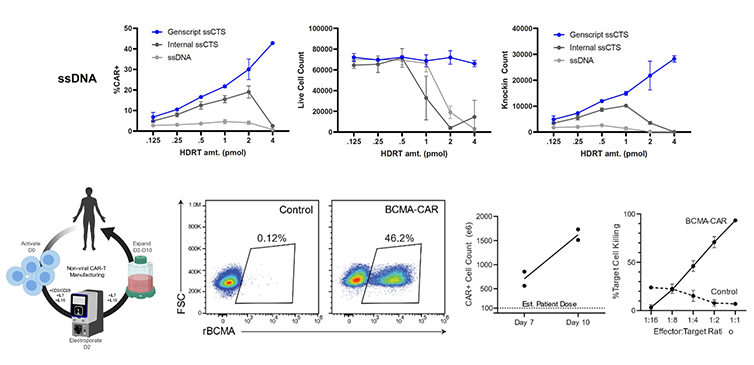 Brian R Shy. et.al., bioRxiv(2021), Read the whole article.