Hybridoma Cell Culture Antibody Production Services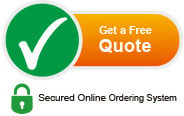 GenScript offers hybridoma cell culture services for monoclonal antibody production at flexible scales, up to gram level quantities. We will carry out the hybridoma cell culture and purification, and deliver protein A/G-purified antibodies to you.
Our default production service utilizes the low bovine IgG (2%) roller bottle method and does not include an endotoxin level guarantee. However, serum-free roller bottle (no bovine IgG) and low EU (≤ 3 EU/mg) production options are also available. Additionally, if you generated your rodent IgG hybridoma using GenScript's antibody services, we are pleased to guarantee an antibody yield greater than 15 mg/L.
Key Features of Hybridoma Cell Culture Antibody Production Services
Flexible production scale ranging from milligram to gram level
Guaranteed antibody production yield ≥ 15 mg/L (GenScript-generated rodent hybridomas only)
High purity (≥ 90%) with low bovine IgG (2%) for normal roller bottle service
Serum free & low endotoxin (≤ 3 EU/mg) antibody production service options
Competitive pricing
Hybridoma Cell Culture Antibody Production Services Details
 
Description
Time Line
Phase I: Cell line submission, recovery, adoption and expansion

Customer submits:

2 vials of frozen hybridoma cells
Culture medium recipe of submitted hybridoma cells
Name of species from which hybridoma cell line was derived
Production history of submitted hybridoma cell line (if available)

After the materials and information listed above have been received, the hybridoma cell line will be recovered and examined for contamination. If no contamination is detected, the cell line will be adopted to production medium and expanded.

1-2 weeks

Phase II: Inoculation

The expanded cell culture will be transferred to a roller bottle containing hybridoma cell culture medium and placed on a roller device in a 37°C incubator.

Cell growth status will be monitored daily over the course of the entire hybridoma cell culture process.

2 weeks

Phase III: Harvest and antibody purification

Cells are harvested from culture medium by centrifugation.

The antibody-containing culture supernatant is processed for antibody purification by protein A/G.

After QC, the purified antibodies are ready for delivery.

1 week
Hybridoma Cell Culture Antibody Production Services Packages
Our hybridoma roller bottle cell culture antibody production service is scalable. Additional options such as serum-free and low endotoxin production are also available. Please do not hesitate to inquire by e-mailing [email protected].
Cat. No.
Service Package Name
Price ($/L)

SC2073

Hybridoma cell culture antibody production service, 10 – 15 mg

$805

Low endotoxin hybridoma cell culture antibody production service, 10 – 15 mg

$1,210
For upstream hybridoma development, please visit our MonoExpress™ Monoclonal Antibody Services – the fastest monoclonal antibody production services that offer all application guarantees. See details.
For downstream recombinant antibody expression, GenScript offers a variety of services, from transient recombinant antibody expression, High Throughput Gene to Antibody, to gram level stable cell line development. Check out our Recombinant Antibody Service Selection Guide to find the best match for your specific research need.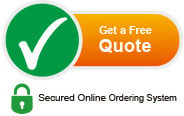 Quotations and Ordering

Our customer service representatives are available 24 hours a day, Monday through Friday to assist you.