As an award-winning custom antibody supplier, learn the technical details into why our experienced scientists choose to use hybridoma technology to generate antibodies of the highest specificity and affinity. Download our brand new 2-part white paper series on hybridoma technology!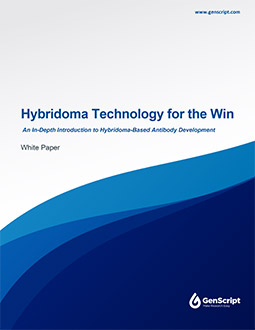 Part I: An In-Depth Introduction into Hybridoma-Based Antibody Development
In this first white paper, we cover
The technical reasons why hybridoma-based antibody development generates mAbs with the highest specificity and affinity.
How to save time with a variety of optimized hybridoma screening & selection methodologies.
Different mAb purification methods so you can maximize your antibody yield.
Free Download!
Free Download!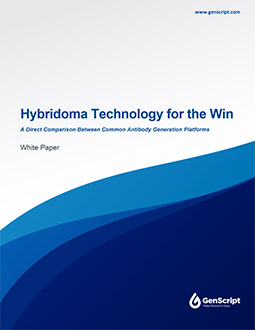 Part II: A Direct Comparison between Common Antibody Generation Platforms
In this second white paper we cover
Why hybridoma technology has endured despite the development of modern antibody generation technologies.
Two other common antibody generation platforms, and compare their differences and best use applications with hybridoma technology.
Answers to some common misconceptions of antibody production using hybridomas.
Free Download!
Free Download!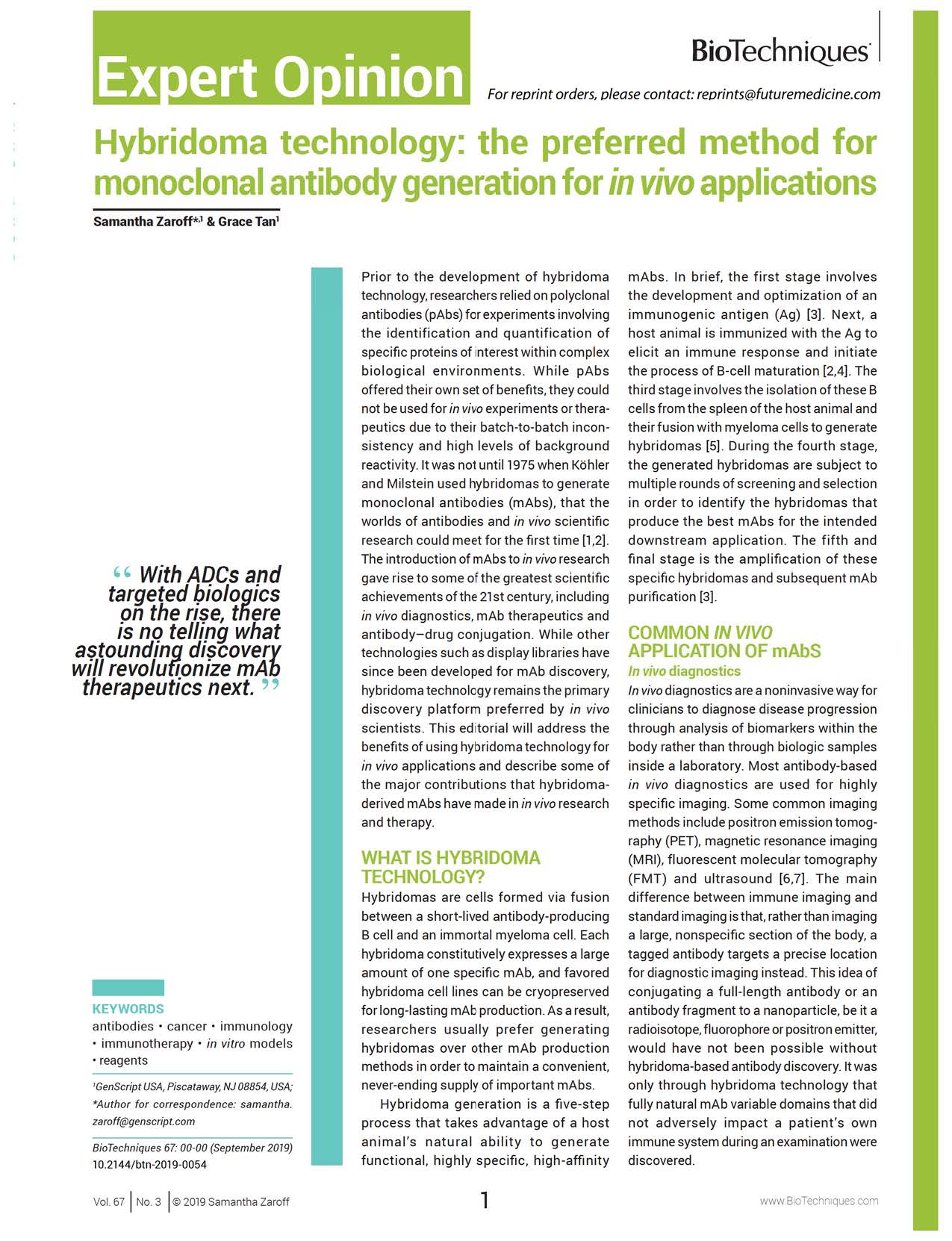 Hybridoma technology: the preferred method for monoclonal antibody generation for in vivo applications
For over 40 years, hybridoma technology has endured as the leading method for monoclonal antibody (mAb) discovery and production. Today, hybridoma-generated mAbs continue to play a critical role in the development and practice of a variety of in vivo research applications both in and out of the clinic.
In this BioTechniquesBioTechniques editorial, you will learn about the contributions and strengths of hybridoma-generated mAbs in several common modern day in vivo applications.
Free Download!
Free Download!
Are you thinking of generating some custom antibodies? Explore some of our service offerings and promotions below, and feel free to contact our talented technical support team with your questions!