Immune-checkpoint Assays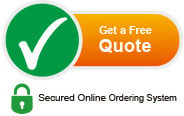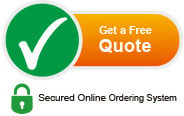 Immune checkpoints represent a group of extracellular membrane-bound proteins expressed on immune effector cells (e.g. T/B cells, NK cells), either inhibiting or stimulating effector cell proliferation. They are involved in eliminating foreign pathogens while maintaining self-tolerance, playing a crucial role in immunomodulation. Nowadays, production of therapeutic antibodies designed to block or activate immune checkpoints has become a new powerful approach for the treatment of cancer and other diseases.
To meet the growing demand of drug discovery on immune checkpoint targets, GenScript has developed a suite of cell-based reporter bioassays with high specificity, sensitivity and reproducibility. The bioassays are complied with ICH guidelines with outstanding performance in antibody screening, characterization, potency testing and stability studies.
Key Features:
Assay targets: PD-1, PD-L1, CTLA-4, OX-40, CD-40, GITR, 4-1BB, TIGIT, and LAG3
Fast turn-around time and robust performance
Stringent documentation management, supporting preclinical development
Immune-checkpoint assay service details
Target
Ligand
Stimulatory
Inhibitory
Deliverables
Turnaround time
PD1
PDL1
 
X

Final reports including raw data (7 concentrations) and analyzed data;
Data include: EC 50, dose-response curves (DRC) for the samples and internal control.

       
5 business days 
PDL1
PD1
X
CTLA-4
CD80/CD86
X
TIGIT
CD155
X
LAG3
MHC I/II
X
GITR
GITRL
X
 
4-1BB
4-1BBL
X
OX40
OX40L
X
 
CD40
CD40L
X
Related services
Co-stimulatory Immune Checkpoint Bioassay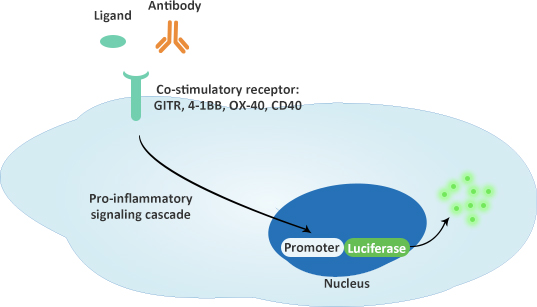 Mechanism of action: anti-GITR, anti-4-1BB, anti-OX40 and anti-CD40 antibodies function to mimic the ligand.
Inhibitory Immune Checkpoint Bioassay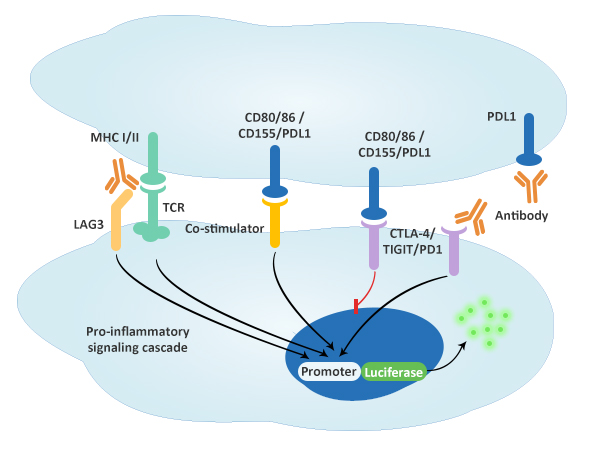 Mechanism of action: anti-CTLA-4, anti-TIGIT, anti-PD1, anti-PDL1 and anti-LAG3 antibodies block CTLA-4, TIGIT, PD1, PDL1 and MHC I/II respectively to activate the downstream production of reporter enzyme.

Our customer service representatives are available 24 hours a day, Monday through Friday, to assist you.