GenScript's Proprietary ITR Sequencing Technology
Traditional solutions to prevent ITR loss are imperfect and does not promise conserved ITR integrity. To overcome this issue, GenScript developed a Sanger-dependent ITR specific sequencing kit that can sequence through the whole ITRs to determine its integrity with good signal.

Regular sanger sequencing typically fails to sequence through ITR due to its high GC content, resulting in termination of sequencing reaction and subsequent incomplete sequencing. GenScript's proprietary ITR sequencing technology can easily read through ITR with clean peaks.


GenScript's ITR sequencing QC is 37.5% more stringent than competitor's, providing you with top notch quality plasmids.

Additional Services & Products Available to
Accelerate Your Research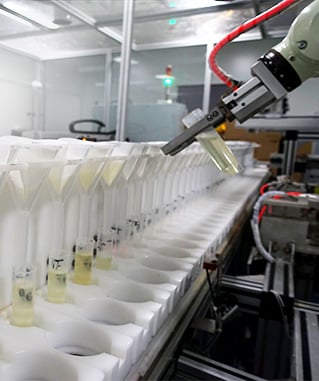 Plasmid DNA Preparation Services
High quality plasmids supported by fully-automated platform 100% full insert sequence accuracy guaranteed
Learn More