Get GenScript's New Free in vitro transcribed (IVT) mRNA Infographic
With the first authorizations and subsequent FDA approvals of highly efficacious mRNA vaccines against SARS-CoV-2 the potential for in vitro transcribed (IVT) mRNA as a therapeutic vehicle was realized. This achievement has propelled the evaluation of a multitude of mRNA therapy candidates, currently at various stages of clinical studies.
GenScript's new infographic highlights major mRNA-based therapeutic strategies progressing towards the clinic.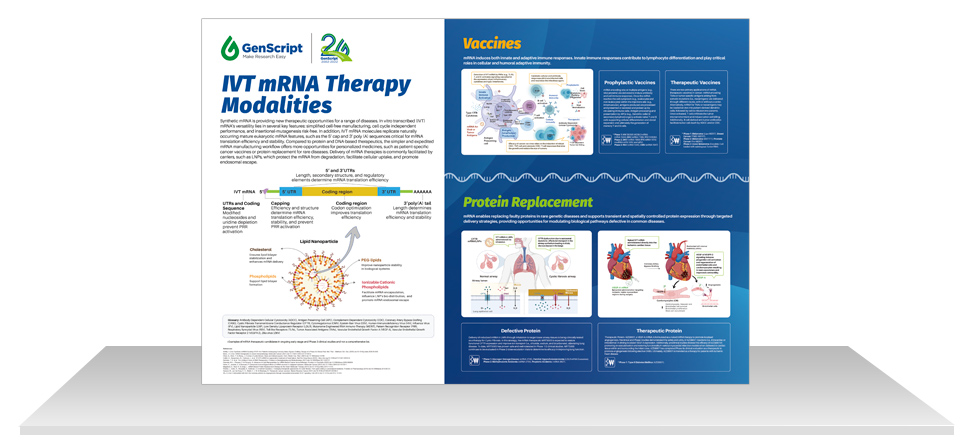 Through this mRNA infographic you will learn about:
IVT mRNA's key structural features and their function
Composition of lipid nanoparticles as a main delivery vehicle
IVT mRNA's therapeutic modalities beyond prophylactic vaccines
mRNA candidates progressing through clinical trials