Nucleocapsid (N-protein) mAbs
Our anti-SARS-CoV-2 N-protein control mAbs are ideal for ELISA, WB, and FACS research applications.
Additional IgG and IgM mAbs of comparable affinity are available beyond the selection listed here. For additional information, contact your account manager, or e-mail [email protected].

SARS-CoV-2 Nucleocapsid Protein mAbs
Quantity
Mouse IgG
Mouse IgM
Rabbit IgG
Human Chimeric
0.1 mg
$279
$429
$375
$375
> 0.1 mg
Get a Quote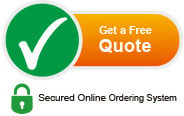 Quotations and Ordering

Our customer service representatives are available 24 hours a day, Monday through Friday to assist you.