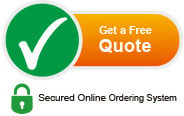 GenEZ™ ORF cDNA Clones
Are you aware even the same accession of one ORF has different versions?
Are you aware whether you are using the right version in your experiment?
Are you aware the wrong version of ORFs might result in non-functional proteins?
Search for the latest version of your ORFs at GenScript now!
Where to target the version number? Example


Why choose GenEZ™ ORF clones?
Database

Real-time updates
Whole database updates every two months
Version control allows backtracking

Inventory

In-stock ORF clones updated weekly
New genes and variant species
Backed by the fastest gene synthesis technology of the industry

Customized Cloning

ORFs can be cloned into any vector; commercial or your own
ORFs are compatible with a variety of expression systems and tags
Add up to 30-bp 5' and 3' flanking sequences for free
Checklist of your parcel after order our ORF clones
✔ 10 μg of lyophilized plasmid DNA
✔ Sequence chromatograms covering your gene (electronic)
✔ Construct map for the plasmid (electronic)
✔ Quality assurance certificate
How to Order
* Some vectors may need to be shipped by the customer to GenScript.
Our customer service representatives are available 24 hours Monday through Friday. You may contact us anytime for assistance. Orders can be placed online, over the phone, by email or fax. Please have your payment information (credit card, purchase order or bank information) ready.