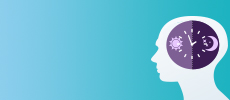 2017 Nobel Prize
Celebration
More Details »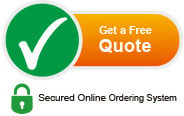 ORF Clone Online Only Promotion
GenEZ™ ORF cDNA Clones
GenEZ™ ORF cDNA clones makes it easy to order customized expression-ready ORF clones from the world's largest commercial ORF clone database. GenEZ™ ORF cDNA clones accelerate your biological research by providing sequence-verified cDNA clones in your choice of expression vector, without the need for tedious cloning procedures and troubleshooting. We launched our new Homo sapiens (human) Genes, Mus musculus (house mouse) cDNA clones online! Please check now!
New! Next day shipping for ORF clones is here!
Now GenScript has a selection of ready-to-ship ORF clones available for next day shipping. Search for your clone below.
Unlike off-the-shelf cDNA clones from other companies, GenScript's ORF clones are totally customizable., allowing you to design mutant ORFs wild type sequences and add up to 30 bp of flanking sequence to the 5' and 3' ends of the ORF. Choose from over 180 popular commercial vectors including mammalian and bacterial expression vectors, or standard cloning vectors. GenEZ™ ORF cDNA clones are delivered as 10μg of sequence-verified plasmid DNA.
GenEZ™ Mutant ORF Clones
Deliverables
10 μg of lyophilized plasmid DNA
Sequence chromatograms covering your gene (electronic)
Construct map for the plasmid (electronic)
Quality assurance certificate
Advantages of GenEZ™ ORF Clones
Compare GenEZ cDNA ORF clones to our competitors.
GenScript GenEZ ORF clones
Competitor ORF clones

Custom Cloning/ Vector options

Single standard vector

Free 5' and 3' spacer?

Yes, add up to 30 bp to the 5' and 3' spacer
to the end of your gene for free

Not available

Mutant Clones

Not available

Plasmid prep

Up to 2 mg 

No

Sequence verification

All clones are sequenced verified and
come with full sequencing chromatograms

Only a few select clones are sequenced

Species coverage

Human, mouse, rat plus 186 other species
(over 2,000,000 ORFs)

Human, Mouse, Rat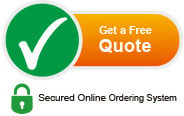 How to Order
I already know the accession # or cloneID of my gene

I want to browse the genes in the ORF clone database by searching with accession #, gene name, gene symbol or keyword

I want to order by sending a typed message

*Some vectors may need to be shipped by the customer to GenScript.
Search your ORF & select your vector in our secured online quotation
A technical account manager will contact you within 24 hours to confirm your quote.
Finalize your order and ship an aliquot of the vector to GenScript.
Receive your clones by the date promised.
Terms and Conditions
* Some vectors may need to be shipped by the customer to GenScript.
Our Ph.D.-level service representatives are available 24 hours a day, Monday through Friday, to assist you.