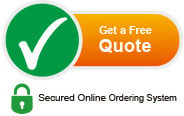 This page highlights the latest in fields such as genomics, proteomics, metabolomics, and epigenetics, where cDNA ORF clones expressing full length proteins play key research roles. GenScript's cDNA ORF clones and pathway-based ORF clonesets are expression-ready clones, guaranteed to accelerate your research in omics, drug discovery, cell signaling and more.
Search for your clone below:

Can genetics make you a vegan?
May 9, 2016
You may think that your choice of meat or vegetables for dinner is a personal taste. But a new study suggests that genetics may play a role in conferring an advantage or disadvantage of a vegan diet in individuals.
Long chain polyunsaturated fatty acids (LCPUFAs) are a part of the cell membrane and play an important role in signaling in neural development. LCPUFAs are either synthesized from 18 carbon molecule precursors by the FADS2 enzyme or can be obtained from animal foods. Vegans have to synthesize all LCPUFAs, so scientists hypothesized that vegans may have gene variants that help them to better synthesize LCPUFAs endogenously. Researchers studied the genomes of 234 Indian vegans in the US and found that a specific FADS2 variant (w/ 22 bp insertion-deletion) was found in 68%.The variant occurred at 18% in randomly selected US individuals. Data analysis using the 1000 Genomes Project confirmed the finding, revealing a global genotype of 70% in South Asians, 53% in Africans, 29% in East Asians, and 17% in Europeans. In addition, in vitro expression of the FADS2 mutant enhanced FADS2 synthesis of LCPUFAs, suggesting that FADS2 is a gene that confers an advantage for veganism in some individuals.

Scientists reveal the genetics behind teenage angst
May 2, 2016
Gene expression patterns in teens are different from that of younger children and adults. This particularly affects the levels of cannabinoid receptors and endocannabinoid signaling, which are involved in appetite, mood, and pain. Now scientists have identified the gene variant that causes differences in the neural circuitry of teens when compared to adults and link the differences to teenage anxiety.
In the study researchers focused on the FAAH gene. The gene expression level of FAAH may vary depend on which version someone has. The researchers looked at brain scans of over 1000 people from age 3 to 21. They particularly focused on the neural tract that connects the portion of the brain that controls emotions to areas of the brain that govern function. They found that people carrying a specific FAAH gene variant had stronger connections between the parts of the brain that control mood and function – but only in adolescents. Those people were more likely to self-report anxiety than those who did not have the variant. The study may help in the identification and development of treatments that target the developmental changes in the brain that lead to anxiety disorders.

How contact lenses shape the "eye" microbiome
April 25, 2016
Contact lenses have been linked to the development of inflammatory eye conditions in their wearers such as giant papillary conjunctivitis and keratitis. Now a new study characterizes the microbiome of the eye, and reports that there are distinct differences in the ocular microbiome of contact lens wearers when compared to those who do not wear contacts. The researchers found that the eye microbiome of contact wearers is more similar to the skin microbiome including high abundances of microbes like methylobacterium, Lactobacillus, and Pseudomonas and lower abundances of microbes like Streptococcus and Staphylococcus. Further study will be needed to determine whether or not the microbes found in the eye microbiome of contact lens wearers may put them at increased risk for eye infections.

Gene that controls both mood and sleep discovered
April 18, 2016
Now scientists have uncovered the molecular origins that explain how sleep can affect your mood and in turn, your mood can affect your sleep. In a recent PNAS study scientists examine the genetics of a family suffering from both seasonal affective disorder (SAD) and Familial advanced sleep-phase syndrome (FASP). The disorders are respectively characterized by depression correlating with certain times of the year and a phse shift in sleeping patterns is which sleepiness occurs in the early afternoon and wakefulness occurs in the early morning. The family members all carried a variation of the circadian clock gene PERIOD3. The PER3 variant was unable to stabilize PER1 and PER2 proteins which are important in circadian rhythm timing.
Mice containing the PER3 variant exhibited mild depressive behaviors, and PER3 knockout mice exhibited constant depressive behaviors, which was enhanced by phase shifting light patterns, suggesting a role for PER3 in both sleep and mood control.

Bats stay healthy due to a superior immune system
April 11, 2016
Bats carry and transmit over 100 viruses such as Ebola and MERS that are lethal to other mammals, without any signs of infection. How do bats avert sickness? Their immune system –in particular bat interferons- have key advantages that the human immune system does not have, a PNAS study reveals. In the study researchers sequenced the type I IFN locus of Pteropus alecto, the Australian black flying fox. Not only did the group found that P. alecto has fewer IFN gene types than humans (10 in P. alecto compared to 40 in humans), but through expression analysis they found its IFN-α genes are constitutively expressed and their expression is unchanged by viral infection. This is in contrast to human IFN-α genes, whose expression is upregulated in response to viral infection.
In humans the constitutive expression of IFN-α genes would cause inflammation and other side effects. In contrast bats, suffer no adverse effects from constant IFN-α genes expression. Researchers believe that bats have a simplified, proactive immune system that keep them healthy. Further research may reveal that bat α interferons activate different kinds of genes than human interferons.

New probiotic activates microbiome to treat non-gastrointestinal cancer
April 6, 2016
Probiotics are "good" bacteria that can help balance our gut bacteria composition, also known as our microbiome. Probiotics have been shown to decrease inflammation and thereby reduce the risk of gastrointestinal cancers.
But a recent study shows that a new probiotic mixture can be used to treat cancer outside of the intestinal tract through a pathway that activates both the microbiome and immune system. The probiotic down-regulates IL-17 (a cytokine which can contributes to chronic inflammation) and decreases Th17 cells (which produce IL-17) levels in tumors by reducing their migration from the intestines into the bloodstream. In addition, the probiotic shifts the composition of gut microbiota to Prevotella and Oscillibacter – good bacteria that produce anti-inflammatory molecules. When the probiotic was used to treat liver cancer mouse models, it reduced their tumor size and weight by 40%.

Weak spot in KRAS mutants reveals new strategy for developing cancer therapies
March 29, 2016
The KRAS gene is mutated in a large percentage of lethal cancers and has long been a target for cancer drug development. But to date, the successful targeting of KRAS for development of an effective cancer therapeutic has proved elusive. The KRAS enzyme normally hydrolyzes GTP to GDP, but in its mutant form the hydrolytic activity is abolished and KRAS becomes permanently bound to the GTP nucleotide. It is believed that GTP-bound KRAS signaling gives rise to cancer.Now in 2 separate studies published in Science and Cancer Discovery, researchers discovered that a specific KRAS mutant, G12C, does not remain locked in the oncogenic GTP-bound state, but continues to cycle through GTP-bound and GDP-bound states. This provides a window of opportunity for the development of a new way to treat KRAS mutant driven cancers - by targeting the GDP-bound state of KRAS (G12C). Researchers showed that targeting the GDP-bound KRAS with a small molecule resulted in the tumor growth inhibition.

Why we lose hair with age: molecular mechanism causing follicles to shrink revealed
March 14, 2016
Our hair gradually begins to thin as we age, but the underlying mechanism that prevents hair regeneration is largely undetermined. Now, in a pair of Science publications, researchers elucidate the molecular mechanism through which we lose hair – namely through a process that causes hair follicle stem cells (HFSC) to convert into epithelial cells – as well as identify the gene that keeps potentially active follicles dormant.
In the study, researchers discovered that DNA damage to HFSC results in the proteolysis of type XVII collagen (COL17A1). The depletion of COL17A1, triggers cell differentiation events which convert HFSC to epidermal cells, and subsequently, hair loss. Analysis of hair follicles in women revealed that older women had fewer hair follicles and lower levels of COL17A1 than younger women. Researchers also found that expression of the gene, Foxc1 in active HFSC induce downstream Nfatc1 and BMP signaling, which results in quiescence. The hair follicles of mice that were deficient in epidermal Foxc1 expression did not return to quiescence, suggesting that Foxc1 is a key checkpoint for HFSC regeneration.

Second study suggests Alzheimer's pathology is transmissible from human to human
March 7, 2016
In the fall of 2015, a Nature study suggested that Alzheimer's Disease (AD) pathology may be transmissible from human to human after amyloid plaques were found in the brains of deceased young people who had received cadaver human growth hormone injections contaminated with prions. None of the subjects actually died from Alzheimer's Disease, and their brains did not contain the gene alleles commonly associated with early onset Alzheimer's. All were too young to exhibit such advanced Alzheimer's Disease pathology. The study was published around the same time as another study which suggested that beta amyloid seeds injected into mouse brains can persist for months avoiding clearance (below detection by traditional methods), before becoming propagative and pathogenic again in the presence of host beta amyloid in transgenic APP23 mice.
Now in a second study scientists report that the brains of people who received cadaver dura mater surgical graphs covering the brain and spinal cord during brain surgery contained the advanced Alzheimer's pathology. Like the subjects in the first study, these subjects also died from Creutzfeldt-Jakob Disease, not AD.
Is there cause for concern?
Researchers emphasize the fact that there is no evidence that AD can be transmitted through routine human to human contact. However, the studies do provide a warning that seeds of AD may be transmissible through surgical procedures, especially since beta amyloid proteins cannot be removed from surgical instruments using normal procedures, and that additional precautions in the clinic should be taken to sterilize instrumentation in some cases.

Researchers show that activating a single gene in adult mice eliminates autism symptoms
March 1, 2016
In a recent study, researchers demonstrated that by restoring the expression of the wild type version of the Shank3 gene, a gene mutated in autism, some autistic behaviors could be eliminated, even in adult mice. SHANK3 is a scaffold protein that is important for synapse and dendritic spine formation. When expression of Shank3 was turned on in adult mice in a model engineered to have inducible Shank3 expression, the autism symptoms of repetitive grooming behavior and avoidance of social interaction were eliminated. However the symptoms of anxiety and deficient motor coordination were unchanged. Those symptoms could be eliminated when Shank3 was turned on in younger mice at 20 days old. The study demonstrated the plasticity of adult brain and suggesting that there may be critical periods for treatment of autism.
Monkey models with authentic autism phenotype engineered
In a recent Nature study, researchers reported on the development of a transgenic monkey model in which the autism-related gene, MECP2 is overexpressed in the brain. The monkeys display the genotypic and phenotypic characteristics of autism. The models are being touted as the most realistic animal models of autism to date and offer hope for a range of studies on the disorder. The MECP2 gene is often duplicated in people who have autism. The monkey models have extra copies of MECP2 expressed in their brains and exhibit behaviors such as social avoidance and repetitive motor functions. In addition, researchers showed that the phenotypic behaviors were passed down to the next generation of monkeys when the sperm of non-transgenic males were used to fertilize the eggs of transgender females, demonstrating the heritability of the disease.

Microbiome vs. microRNA: How are body uses miRNAs to keep microbiota in check
February 22, 2016
With studies linking microbiomes to the development of cancer, diabetes, depression and even regulation of our circadian clock, it's easy to believe that our microbiome controls our health and happiness. But on the contrary, in a new study published in Cell Host Microbe, researchers report that miRNAs secreted by our intestines actually keeps our gut bacteria in check and keep us healthy. By examining mouse fecal samples the researchers determined that mice intestinal epithelial cells secrete miRNAs. These miRNAs are taken up by bacteria and regulate transcription, which influences bacterial growth and helps the mice maintain a healthy gut microbe balance. In a mouse colitis model, miRNAs transferred from healthy mice to the disease model resulted in a reduction in intestinal damage. Some of the miRNAs found in mice were characterized as being analogous to miRNA sequences found in humans, suggesting that this group of miRNAs may be candidates for therapeutics geared toward maintaining a healthy balance of gut microbiota.
The study was published around the same time as another study which suggests that the estimated ratio of human microbiota to human cells is largely overestimated. Based on a study published in 1972, it was once estimated that our resident microbes outnumbers our own cells 10 to 1. A new study suggests that our cells are on more equal footing with that of microbes, estimating the actual ratio to be 1:1. With this even playing field, small perturbations may tip the balance either way for an individual.

Researchers elucidate pathway that leads to bigger rice grains, increased crop yield
February 16, 2016
As the global population grows, the need to produce more food using less land is becoming imperative. New hope comes from three separate studies recently published in Nature Plants. In the studies, researchers elucidated a new pathway influencing rice grain size and weight, and identify the key growth regulating factor behind it all, miR396. The QTL that houses the pathway, called GS2, encodes for the transcription factor OsGRF4, whose expression is upregulated when miR396 is blocked. The upregulation of OsGRF4 results in the activation of transcription and response factors controlling downstream signaling cascades such as auxin biosynthesis and branch and spikelet development. Manipulation of key pathway elements, for instance, overexpression of transcription coactivator OsGIF1 and blocking of or mutations in OsmiR396 were shown to increase grain size and weight. In one study, GS2 was shown to have the potential to increase grain weight and yield by 27% and 16%, respectively.

New mechanism for brain tumor development driven by 3D genome architecture
February 8, 2016
In a recent study published in Nature, researchers identified a new mechanism for the development of brain tumors which is derived from genome folding. The researchers found that mutations in the IDH gene that are common to gliomas and other cancers result in hypermethlyation of specific sites in the genome that influence the binding of a particular protein, CTCF. CTCF is a protein that can bind to multiple strands of DNA, helping a genome to fold into its 3D structure. CTCF's role in 3D genome folding can influence gene expression by creating boundaries that bring sections of DNA into close proximity, while insulating other sections from contacting each other. By using chromatin immunoprecipitation, HTP sequencing, and data from the Cancer Genome Atlas, the researchers were able to map the methylation sites (and therefore CTCF binding sites) in glioma cells lines and primary tumor cells. Hypermethlyation of the CTCF binding sites resulted in decreased CTCF binding, which allows a constituative enhancer to interact with a glioma oncogene, PDGFRA.
Disruption of the CTCF binding motif using CRISPR decreased CTCF binding and thus increased cancer cell proliferation. Demethylation treatment had the opposite effect. The findings highlight the new role that the 3D architecture of the genome plays in tumor development and could be applicable the development of other cancers driven by IDH mutations.
Learn more about the genes in this pathway:
IDH - isocitrate dehydrogenase
CTCF - CCCTC-binding factor (zinc finger protein)
PDGFRA - platelet-derived growth factor receptor, alpha polypeptide

How obesity is inherited from Dad - new genetic mechanism revealed
February 1, 2016
Studies have shown that obese mothers tend to bare children who are at higher risk for metabolic diseases later on, but a new study published in Cell Metabolism details how a father's weight could possibly influence the later appetite and metabolism of his child prior to conception, through genetic means.
The study compared epigenetic signatures and expressions of regulatory RNAs in the sperm of obese and non-obese men, and in the sperm of men before and after bariatric surgery. The study revealed that the expression of RNAs responsible for obesity and metabolism regulation like food intake were distinctly different in obese men versus non-obese men. In addition, DNA methylation patterns in the sperm of obese and non-obese differed for over 9,000 genes (in particular genes controlling brain functions related to obesity like appetite), which may result in differences in the development and phenotypes of embryos. Finally the study revealed that the methylation patterns in spermatozoa of over 1500 genes and nearly 4000 genes were changed in the sperm of men 1 week and 1 year after bariatric surgery, respectively, when compared to the status one week before surgery. Further study is required to confirm that the epigenetic remodeling of sperm can dictate the metabolic health of offspring, and how other preconceptional behaviors (e.g. smoking and exercise) may remodel the epigenetic signature of spermatozoa.

Scientists uncover pathway by which vitamin C selectively kills cancer cells
January 26, 2016
From prevention of the common cold to the treatment of Alzheimer's Disease, vitamin C has been studied as a potential therapy for a myriad of ailments. Now, in a recent study published in Science, scientists decipher a mechanism by which high doses of vitamin C can selectively target and kill colorectal cancer cells driven by BRAF and KRAS mutations. These mutations are found in over half of the colorectal cancer cases and are notoriously hard to treat.
What are the details of the pathway?
In oxygen-rich blood, vitamin C (also known as ascorbic acid) is oxidized to dehydroascorbate (DHA). DHA is readily taken up by the GLUT1 transporter which is expressed heavily on the surface of colorectal cancer cells (when compared to healthy colorectal cells), due to their enhanced need for glucose metabolism. Once inside the cancer cells, DHA wreaks havoc on the cancerous cells, oxidizing and depleting the natural antioxidants of the cell, such as glutathione. The depletion of the cell's natural reductants results in an inability of the cell to minimize damage by reactive oxygen species. In particular, the housekeeping gene GAPDH is inactivated by reactive oxygen species, which effectively kills cancer cells.
In mice models, vitamin C treatments equivalent to the amount of vitamin C found in 300 oranges) were used as the effective treatment.

DNA SNP analysis used for 3D facial reconstruction from crime scene sample
January 12, 2016
DNA has been used in forensic analyses to match DNA left at a crime scene to a suspect. But now DNA might play a new role in criminal investigations. In a recent announcement, a DNA technology company was contracted by police to generate a 3D facial reconstruction of an unknown assailant from a biological sample. The company used DNA single nucleotide polymorphism (SNP) analysis in conjunction with a computer program to generate the 3D facial reconstruction. Genetic ancestry, eye color, hair color, skin color, freckling, and face shape are all predicted by the technology (watch how a sample report is created).

Anti-Alzheimer's gene may have led to the rise of grandparents
January 5, 2016
Mammals typically do not live long enough to become grandparents. With humans as the exception, the life of most mammals ends shortly after their fertility begins to decline. So why do humans have grandparents? Scientists believe that an anti-Alzheimer's gene that is unique to humans and not found in chimpanzees protects us against cognitive decline in our postreproductive years, which aids selective pressures that led to the rise of grandparents. The gene is CD33, and while one allele of CD33 pre-disposes humans to Alzheimer's, another appears to have a protective function, preventing the development of the disease. Researchers found that the disease causing variant of CD33 is found in both chimps and humans. However, the protective variant of the gene is only found in humans. In addition, the researchers found that a number of other genes believed to have protective functions against cognitive decline are uniquely present in humans. The scientists hypothesized that protective alleles are selected for by inclusive fitness – a selective pressure that ensures that older individuals (our grandparents) will be around long past their own fertility to contribute to raising the next generation of young.

Deadly mutations: Tapeworm transforms into malignant cancer
December 14, 2015
In a recent study researchers report a shocking new phenomenon in which parasitic cells from a tapeworm transformed into malignant cancerous cells in an immunocompromised patient. Despite their small size, the cellular masses were found in the patient's liver, lung, and lymph nodes and displayed many characteristics of typical human cancer cells, including invasion of neighboring tissues, monomorphic nature, crowding, and disorderly growth. But deep sequencing of the DNA, immunohistochemical staining, and in situ hybridization of the cells revealed their true origin – mutated genes from tapeworm, Hymenolepis nana. Three of the six genes that contained insertional mutations had homology to human cancer genes - ULK2 (involved in autophagy; downregulated in glioblastoma ), IPP (encodes an actin binding protein implicated in breast cancer), and PHF10 (encodes a chromatin remodeling and neuronal stem cell differentiation protein; implicated in colorectal and gastric cancer). The cancerous cells showed no morphology of tapeworm cells. Researchers believe that the tapeworm was able to persist in the patient for longer than normal due to an immune system weakened by HIV. The lengthy incubation allowed stem cells in parasite to acquire somatic mutations which resulted in malignant transformation. H. nana infections are asymptomatic in nature and are carried by up to 75 million people worldwide.

WHO reports: Red and processed meats cause cancer
December 1, 2015
In a recent report, the World Health Organization determined that there is evidence to link red meats and processed meats such as beef, veal, pork, lamb, hot dogs, ham, sausage, and beef jerky to the development of cancer. The report was released after the consideration of 800 different epidemiological studies linked increased risk of colorectal cancer, pancreatic cancer, and prostate cancer with red and processed meat consumption. It was estimated that the risk of colorectal cancer increases by 18% and 17% for every 50 grams of processed meat and 100 grams of red meat respectively eaten daily. The meats are believed to contribute to cancer due to chemicals used in processing and preservation as well as the generation of carcinogens such as polycyclic aromatic hydrocarbons when meats are cooked over high heat or in direct contact with a flame or hot surfaces. Processed meats were placed in the into IARC Group 1, the same category that houses tobacco smoke, alcohol, and asbestos, although the risk of getting cancer from red meats is orders of magnitude lower than the risk associated with other factors listed in the category.

Can engineered banana proteins cure the flu?
November 23, 2015
In a recent study, researchers engineered a sugar recognition protein found in bananas, called lectin, to be a viral therapeutic. The lectin, call BanLec can bind to high-mannose-type N-glycans on viral envelope surfaces resulting in the blockage of viral entry. Previously the antiviral activity of BanLec has been investigated but its ability to be developed as a therapeutic has been limited due to its associated mitogenic activity, which leads to inflammation. In this new study the scientists engineered a single point mutation in BanLec, H84T, which abolished the mitogenic activity while maintaining the antiviral activity. The result was the creation of a potential antiviral agent that was active against HIV, HCV, and influenza.
To engineer the protein, scientists studied the crystal structure of banana lectin to uncover key structural attributes between lectin-sugar binding interactions. The studied revealed that the disruption of the amino acids 83 and 84 disrupts a wall separating 2 sugar pockets which results in obliteration of mitogenic activity. However, the disruption must be implemented via a mutation that leaves the 3D structure of the protein intact, thus allowing it to retain antiviral activity. This is only accomplished by the H84T mutation, as other mutations abolished both mitogenic and antiviral activities. Other findings in the structural shed light on how other lectins could be engineered for therapeutic purpose.

New gene variant determines where fat is deposited in your body
November 16, 2015
In new findings presented at the American Society of Human Genetics (ASHG) 2015 researchers reported the identification of a gene variant that determines body shape in women. The variant influences the expression of the KLF14 gene. KLF14 encodes for a transcription factor which regulates the expression of over 100 genes in fat cells downstream. These genes control where fat is deposited, which is a key factor in the development of type 2 diabetes since women with more fat around the hips (having a pear shape) are less likely to develop the disease than women with more fat around the waist. In a GWAS study, the researchers identified that the link between the gene variant and the risk of type-2 diabetes was statistically significant but modest. But further investigation showed that if the gene variant was inherited from the woman's mother, the risk increased substantially. If the gene is inherited from the father, no effect is seen. Furthermore, transcripts levels of KLF14 mRNA levels are much lower in men, compared to women, thus the gene does not increase the risk of diabetes in men.

Can antioxidants increase cancer metastasis?
November 9, 2015
Antioxidants are touted as being able to protect healthy cells against the oxidative stressors that cause cancer, but a new study in Science Translational Medicine suggests that while antioxidants can provide pre-cancer protection, they may actually can accelerate cancer metastasis after the onset of the disease. Researchers report that the administration of antioxidants to mouse melanoma models via drinking water actually expedited cancer metastasis when compared to non-treated controls.
How do antioxidants help cancer spread?
Upon antioxidant exposure, the number of primary cancer cells in the lymph nodes of the mouse models did not increase, however, the number of cells in the secondary tumors increased, suggesting that antioxidants aid cancer cells after breaking away from primary tumors. Along with the increase in cell number, the researchers observed a decrease in the amount of reduced glutathione in the secondary tumor cells of antioxidant-treated mice when compared to the un-treated control. Glutathione serves as the major reactive oxygen scavenger and reductant of cells. The researchers also found that RHOA and RAC1, regulators of pathways that aid cancer cell migration, were activated by antioxidants. Inhibition of these pathways inhibited cancer cell migration in antioxidant-treated mice. The results suggest that antioxidants help maintain reduced glutathione in primary tumor cells allowing them to circumvent the hypoxic environment that would normally limit migration. In addition, the results also suggest that antioxidants interact with key proteins in pathways that help cancer cells migrate and invade new tissues.

Prenatal protein may help prevent postnatal metabolic diseases in children
November 2, 2015
Recent studies suggest that women who are overweight during pregnancy give birth to children who are larger, have more fat and are subsequently prone to developing metabolic diseases in early childhood. In a recent study scientists discovered that supplementing the diets of obese, pregnant mice with the protein adiponectin (ADN), resulted in leaner mouse pups and restored insulin sensitivity in the mother. In obese pregnant women, changes in the placenta including activation of mTORC signaling and placental insulin as well as, upregulation of amino acid transporters result in fetal overgrowth. ADN levels are low in obese mothers. But ADN was found to be capable of restoring the signaling levels to normal by reversing the signaling pathways that cause fetal overgrowth. Mouse models supplemented with ADN bore mouse pups whose weights were 29% less that the pups born from their obese counterparts.

New genetic variant insights learned from sequencing over 2500 genomes
October 27, 2015
A few weeks ago marked the 25th anniversary of the launch of the Human Genome Project. It was also the culmination of the 1000 Genomes Project. Originally started in 2008, the project is the first project to sequence the genomes of a large number of un-related individuals (2506 people, 26 populations) from Africa, East Asia, Europe, South Asia, and the Americas, for the purpose of providing a comprehensive resource on human genetic variation.
Two papers using the 1000 Genomes Project data were published in Nature to commemorate completion of the project. One focused on total genome variations while the other focused on structural variants (DNA variants ≥50 bp) including point mutations, deletions, insertions, SNPs, and inversions. The genomes are cataloged into the searchable NCBI 1000 Genomes Browser, where the sequenced genomes can be searched by gene, chromosome location, or phenotype to access a variety of data such as variations by population, allele frequency, and mutation frequencies. Here's what the study revealed:
There are 88 million sites in the genome where sequences from individuals vary (doubling the number previously known)
Most variations are rare, however, 12 million were found at greater than 5% frequency.
A typical # genome varies from the reference human genome at 4.1 to 5.0 million sites
Common variants are shared across populations, while rarer variants are restricted to closely related populations
>99.9% of variants consist of SNPs and short indels, but structural variants (DNA variants ≥50 bp) affect more bases - about 20 million

Can Alzheimer's pathology be transmitted from human to human?
October 19, 2015
A recent study suggests that Alzheimer's Disease pathology may be transmissible from human to human via iatrogenic treatments. Between 1958 to 1985, 30,000 people received injections of human growth hormone which was later found to be contaminated with prions that caused Creutzfeldt-Jakob disease (CJD) in some of the patients. When the brains of the 8 of the patients that died from CJD were studied, scientists found that 6 of them contained moderate to severe Alzheimer's Disease pathology. All exhibited beta amyloid deposition, and 4 exhibited amyloid angiopathy (amyloid deposition in blood vessel walls). Interestingly none of the subjects actually died from Alzheimer's Disease, none contained the gene alleles commonly associated with early onset Alzheimer's, and all were too young to exhibit such advanced Alzheimer's Disease pathology.
The report was published just weeks before the publication of another article which suggested that beta amyloid seeds injected into mouse brains can persist for months avoiding clearance (below detection by traditional methods), before becoming propagative and pathogenic again in the presence of host beta amyloid in transgenic APP23 mice. The finding provides insight into the silent period observed in clinical studies prior to the development of dementia in AD patients.

New gene that causes nearsightedness identified
October 12, 2015
In a recent study scientists provide proof of an environmental-genetic relationship that contributes to the development of myopia (nearsightedness), demonstrating that both nature and nurture contribute to the ailment. A suite of genes have been associated with the development of myopia, however, these genes only account for a small fraction of cases. Now, by using human GWAS, gene expression profiling in a myopia monkey model, and functional assays in a mouse model, scientists identified a single gene, APLP2, whose mutant variant caused nearsightedness in children only when they read for more than one hour a day. Variation in the promoter region of APLP2 augments gene expression in the retina. Increased APLP2 levels may modulate synaptic transmission, leading to variations in refractive development which can result in myopia when influenced by the right environmental conditions. Mice lacking the gene were less sensitive to myopia development. The study suggests that the gene may become a new target for the development of myopia therapeutics. Myopia is projected to afflict 1/3 of the world's population by 2020.

Shorter titles get more citations
October 8, 2015
The h-index is a numerical measurement designed to describe the productivity and impact of an individual scientist's work. H-indexes are partially determined by the number of times a scientist's article is cited. A recent study reports that the secret to getting more citations may be driven by good writing. The analysis shows that shorter titles are cited more often than longer ones. The authors conclude that the reason papers with shorter titles may get more citations is because (1) higher impact journals tend to restrict title lengths, (2) shorter titles tend to indicate more prestigious research as opposed to longer titles which may indicate more incremental advancements, and (3) shorter titles are likely to be more easily digested by a wider readership. The study follows a number of previous studies that suggests there a number of non-science related factors that determine how frequently a scientific publication is cited.
| | |
| --- | --- |
| | Published ways to get more citations for your publications |
What to do
How it works
Reference
Shorten your title

Shorter titles are more easily digested by readers
Higher impact journals restrict title length to fewer characters
Incremental research

Letchford et al. The advantage of short paper titles. Royal Society open science (2015) DOI: 10.1098/rsos.150266.
Share data in public repositories
Data can be reused and cited in new publications
Piwowar and Vision et al. Data reuse and the open data citation advantage. PeerJ (2013) 1:e175 https://dx.doi.org/10.7717/peerj.175.
Write a longer abstract with more specific  keywords related to research
Abstracts that are longer and contain more specific keywords related to the research are more likely to be found in searchable databases, and thus more likely to be cited
Webster et al.Hot topics and popular papers in Evolutionary Psychology: Analyses of title words and citation counts in Evolution and Human Behavior. Evol. Psychol. (2009) 7, 348-362.
Bonus read: Ten Simple (Empirical) Rules for Writing Science. Weinberger CJ, Evans JA, Allesina S PLoS Comput Biol (2015). 11(4): e1004205. doi:10.1371/journal.pcbi.1004205.

Can adult synaptic plasticity be determined in the first few days of life?
September 28, 2015
Critical periods are specific times in an organism's life in which environmental stimuli are required for the development of specific skills. Without the stimuli, development of particular traits may never occur. The agent for critical periods is synaptic plasticity (the strengthening and weakening of synapses) which fuels the development of certain traits. But is there a critical period in which synaptic plasticity must develop?
In a recent study, scientists discovered that the development of synaptic plasticity itself has a critical period which is governed by the disrupted in schizophrenia 1 (DISC1) protein, which when blocked in week-old mice results in diminished synaptic plasticity in adults. DISC1 is a protein involved in the growth, migration, and differentiation of neurons. When mutated it contributes to the development of mental disorders such as schizophrenia. The results of the study suggest that disruption of the signaling pathways downstream of DISC1 at a very early critical period in life may be responsible for the development of psychiatric problems in adulthood.

An epigenetic switch initiates labor and delivery
September 21, 2015
Corticotrophin-releasing hormone (CRH) is a hormone that is synthesized in the placenta during pregnancy. It's well known that levels CRH levels increase as a pregnancy progresses and ultimately help induce labor, but until now it was unknown how CRH levels are controlled. In a recent study, scientists discovered that CRH (and thus the molecular clock of pregnancy) is under epigenetic control via upregulation of histone lysine acetylation by way of the noncanonical NF-κB pathway.
The study not only details the signaling mechanism by which gestation length may be controlled. The findings reveal new potential targets for therapies to prevent pre-term birth, since a number of studies have linked high CRH levels with pre-term delivery. Pre-term deliveries are often unexplained and are the greatest cause of infant death, accounting for 35% of deaths in 2009.

Saving coffee by targeting the microbiome
September 15, 2015
The coffee bean pest, H. hamepei is responsible for decreasing the global coffee bean yield by 80%. The insect completes its lifecycle inside coffee beans, and in doing so ingests the equivalent of 500 cups of coffee per day. In a recent study scientists discovered that microbes in H. hampei's gut microbiome are responsible for its ability to consume coffee beans. The microbe responsible is Pseudomonas fulva. From P. fulva, scientists were able to isolate the gene responsible for H. hampei's caffeine tolerance, caffeine demethylase. In future studies antibiotics or other bio-control strategies can be developed to target the caffeine demethylase gene or P. fulva itself to preserve coffee crops.

Crystal structure of Alzheimer's Disease λ secretase solved
September 8, 2015
Gamma secretase is the protease complex responsible for the erroneous processing of amyloid precursor protein into the plaque-forming beta amyloid peptides of Alzheimer's Disease. In a recent study published in Nature, researchers solved the crystal structure of all four components the gamma secretase complex for the first time at 3.4 angstroms – the highest resolution yet. Along with providing the key structure components that underlie gamma secretase function, the study also revealed that majority of mutations linked to familial Alzheimer's Disease (FAD) are harbored at 2 hotspots that map to 2 distinct locations in the complex, within transmembrane domains 2-5 and 6-9. In enzymatic assays, these mutations varied in their effect on the complex. While some augmented proteolytic activity others did not, suggesting that diminished gamma secretase function does not necessarily lead to Alzheimer's Disease in mutation carriers.

World's first antibacterial smartphone hits the market
Agrobacterium genes are conserved in sweet potato genome
August 31, 2015
Smartphone screens have been said to be contaminated with more bacteria than public toilet seats. Adding to the bacterial pile up is the fact that screens may be damaged by the application of water or alcohol typically used for cleaning and disinfection. Enter the world's first antibacterial smartphone, which was recently hit the market. The phone inhibits the growth of algae, mold, mildew, fungi, and bacteria and has a 99.9% microbial reduction rate on its surface.
How does the phone work?
The phone touchscreen is composed of Antimicrobial Corning Gorilla Glass - an extremely durable, scratch resistant glass which is infused with silver ions. The moisture of ambient air provides the medium for which the silver ions on the surface of the phone come into contact with microbes. Silver is believed to exhibit antimicrobial activity via a number of functions including disruption of hydrogen bonding in DNA and the blocking of catalytic of structural thiol groups.
| | |
| --- | --- |
| | Corning Announces the First Smartphone Using Antimicrobial Corning Gorilla Glass |

Food for thought: Sweet potato is naturally transgenic
Agrobacterium genes are conserved in sweet potato genome
August 24, 2015
In a recent study, scientists discovered that the sweet potatoe plant naturally contains genes from Agrobacterium T-DNA (the vector commonly used to genetically engineer plants) - making the sweet potato a naturally genetically modified plant. The discovery suggests that an early ancestor of the sweet potato came into contact with Agrobacterium, upon which a horizontal gene transfer occurred. The genes have been conserved in the plant genome to date. The finding adds to the controversial topic of the regulation of genetically modified organisms, especially because consumable plants that have been genetically engineered in the lab using Agrobacterium are currently subjected to heavy regulation. Perhaps most surprising is the finding that an endogene was disrupted by one of the T-DNA insertions, a phenomenon which is deemed unacceptable in GM crops. The study could challenge current views on the biosafety and regulation of GM crops.

Scientists design algorithm to calculate the Pace of Aging young adults
August 17, 2015
In a recent study, scientists developed an algorithm to calculate the rate at which we age. They studied biomarkers such as BMI, lipoprotein(a), white blood cell count, and total cholesterol from over 1000 individuals at age 26, 32 and 38 to develop an algorithm to calculate each individuals personal Pace of Aging. Although the individuals all had the same chronological age (all were born in 1972 or 1973), their "biological ages" were starkly different with some aging much more rapidly than others.
What were the indicators of accelerated aging?
Despite being the same chronological age as their counterparts, individuals with an older biological age exhibited cognitive decline, deteriorated balance and motor skills, and exhibited characteristics consistent with higher risks for stroke and dementia. In addition, individuals with an older calculated biological age were weaker in grip tests and said to look older by an outside panel.
The algorithm may be later used to determine genetic, environmental and social factors that accelerate age, as well as for early identification of accelerated aging prior to the development of age-related disease.

New technique sorts single cells by levitation
August 11, 2015
Levitation is often viewed as a feat of magic, but now scientists are using levitation as a cell sorting technique that may allow for faster, more precise separation, and real-time monitoring of experimentally treated single-cells without the use of antibody coatings or labels.
Watch living cells being levitated and separated
In a recent study, scientists describe a new technique that uses levitation to separate and monitor living cells in real-time. Based on density profiling, the scientists demonstrated that specific levitation profiles can be assigned to the same cells treated with different drugs, and different cell types. For example, the technique was used to separate in real-time E. coli treated by various antibiotics, as well as cancer cells and blood cells in a mixed population. The technique is poised to have applications in fields like drug screening, proteomics, transcriptomics, and personalized medicine.

Molecular Biology in Space: First samples in NASA's "Twins Study" arrive on Earth
July 20, 2015
The first set of samples in NASA's "Twins Study" have arrived on Earth. In the study, biological samples taken from identical twin astronauts, Scott and Mark Kelly, will be analyzed over the course of a year. Scott is currently on a mission aboard the International Space Station, while Mark remains earthbound as the control subject. The samples from the twins will be used to study how factors of prolonged space travel (e.g. radiation, stress, microgravity, diet) effect the immune system, epigenetics, and the human microbiome in anticipation of future missions, such as travel to Mars.
See how studying epigenetics and the microbiome in space can aid research on Earth
The Twins Study topics include:
The first samples
The first samples – a blood draw from Scott Kelly - were transported to Earth by Russian Astronauts, and subsequently shipped to Colorado State University for analysis. These samples will be analyzed for telomere shortening. The study will not only characterize the effect of long-term space travel on telomeres, but also provide clues as to how certain stimuli like stress and radiation affect aging and lead to diseases like cancer.

You are "when" you eat: Feeding time linked to cardio health and weight gain
April 20, 2015
A new study shows that fruit flies that are restricted to eating only during a 12 hour period exhibit better cardio health and gained less weight than their counterparts that ate the same amount of food, but were allowed to eat all day.
What are the key pathways are involved?
Through transcriptional analysis researchers identified 3 genetic pathways involved: a TCP-1 ring complex chaperonin, which helps proteins fold; mitochondrial electron transport chain complexes (mETC); and a suite of genes responsible for the body's circadian rhythm.
Selected Circadian clock-related ORFs

New anti-obesity drug reduces weight gain – but only in females
April 13, 2015
In a recent study, researchers identified a chemical compound to mimick BDNF, a natural protein that has been shown to suppress weight gain in rats. The compound, called 7,8-DHF, was capable of increasing the energy consumed by skeletal muscle and insulin sensitivity, thereby preventing excess weight gain. But to their surprise, the compound was only effective on female mice.
Why was the drug only effective in females?
Researchers believe that female-specific hormones like estrogen may work synergistically with BDNF (and 7,8-DHF) to enhance its interaction with TrkB, a receptor that triggers a number of antiobesity-related signaling cascades.

"Junk" DNA helps explain why humans have bigger brains
April 8, 2015
It is believed that up to 98% of the human genome is composed of "junk DNA" – DNA that does not encode for proteins. In recent study, a segment of that DNA has been found to be responsible for the size of human brains. The segment responsible, HARE5, increased the size of embryonic mouse brains by 12% when compared to mice carrying the chimp version of the same DNA segment.
What are the implications?
Not only does the study uncover an important piece of the evolutionary events that may have caused human brains to diverge from that of chimpanzees, but the study may also provide clues as to why humans develop neurodegenerative diseases such as Alzheimer's and autism, which chimpanzees do not. Humans share from 96 to 99% genetic similarity to chimpanzees.
Selected Neurogenesis-related ORFs

Study shows order in which mutations are acquired affects cancer progression and treatment efficacy
March 30, 2015
The development and progression of cancer has been long thought to depend on somatic mutation accumulation. Now in a recent study, researchers prove that the order in which somatic mutations occur is a key determinant in cancer progression, by showing that the appearance of leukemia is delayed depending on whether the JAK2 or TET2 gene is mutated first. To make the determination, researchers sequenced time elapsed samples from patients with myeloproliferative neoplasms, a disease of the blood marrow which may evolve into leukemia, to determine at what point in time and in what genes mutations appeared. Patients were found to develop cancer 10 years earlier when a mutation in JAK2 developed prior to a mutation in TET2.
Selected Circadian clock-related ORFs

Widespread study challenges role of protein kinase C in cancer
March 22, 2015
Protein kinase C (PKC) has long been considered an oncogene and has hence been targeted for the development of numerous cancer therapeutics - namely kinase inhibitors. But protein kinase C inhibitors have repeatedly failed to prove effective in clinical trials, making PKC an elusive druggable cancer target. Now, a recent study may explain why. In a study published in Cell, researchers challenge the central dogma of PKC after performing a widespread analysis of PKC mutations across a number of cancers. Their study of 46 PKC mutants revealed that all contained loss-of-function mutations, suggesting that PKC is a tumor suppressor, not an oncogene. The implication of the study is that the strategy of PKC-targeted drug development might be better focused on restoring PKC function rather than PKC inhibition.

iPhone + iPad = iFat? Are obesity genes turned on by electronics?
March 13, 2015
According to the World Health Organization over 10% of the world's adult population is obese. Among the factors studied that contribute to obesity are diet, exercise levels, and genetics. But are there hidden factors that contribute to weight gain? In a recent study, scientists found that two compounds, tetrabromobisphenol-A (TBBPA) and tetrachlorobisphenol-A (TCBPA), which are commonly used as flame retardants for cell phones, computers, and tablets can activate a receptor that results in the conversion of stem cells into fat cells. TBBPA and TCBPA were found to be agonists of peroxisome proliferator activated receptor gamma (PPAR-γ) in both zebrafish larvae and human cell lines. In the study, PPAR-γ activation via early exposure of the TBBPA and TCBPA compounds resulted in late-onset zebrafish lipid accumulation and weight gain.
Selected Adipogenesis-related ORFs

"Alarm-clock" gene for dormant cancer cells discovered
March 8, 2015
After cancer treatment, tumor cells may remain dormant for years before inexplicably awakening to proliferate and continue the disease. In a recent study, researchers identified an orphan nuclear receptor gene, NR2F1, which serves as a master switch controlling when tumor cells sleep and wake by regulating tumor cell quiescent pathways. But, unlike an alarm clock, tumor cells maintain dormancy when NR2F1 is turned on and reactivate when it is turned off.
Researchers were able to increase the expression of NR2F1 expression by co-treatment of cells with a DNA-demethylating agent, 5-Aza-C, and retinoic acid which induced dormancy.
Selected cancer dormancy-associated ORFs and pathways

ERK/MAPK target set

Have scientists discovered the "smart gene"?
March 2, 2015
Humans share from 96 to 99% genetic similarity to chimpanzees, so what gives humans intellectual superiority over one of our closest ancestors? In a recent study, researchers pinpointed a single gene unique to humans, called ARHGAP11B, which is expressed in the part of the brain responsible for language, reasoning, and conscious thought. Expression of ARHGAP11B in an embryonic mouse neocortex, caused the mouse brain to develop more neurons, grow larger, and become more complex – having an increased number of brain folds - attributes that are characteristic of human brains. ARHGAP11B is a gene evolved from a fragment of the ARHGAP11A gene that was present in Neanderthals. Duplication of an ARHGAP11A gene fragment resulted in the ARHGAP11B gene found in present day humans. Neither ARHGAP11A nor the ARHGAP11B is found in primates, suggesting that ARHGAP11B may have played a role in the neocortex expansion of present day humans.
Selected Neurogenesis-related ORFs

3D mapping the human genome: 1000s of new disease switches revealed
February 27, 2015
The world isn't flat, and neither is the human genome. In fact, it's well known that inside the cell, genomic DNA is wrapped around histones and is packed into other 3D structures - a configuration that allows the 2 meter long human genome to fit inside a 5 micron cell, and brings distant segments of DNA together for transcriptional regulation of genes involved in cellular housekeeping, as well as disease pathways.
Now, in a recent study featured in Cell, one group published a series of high-resolution, 3D maps of the human genome, showing the structures and locations where billions of genomic base pairs touch- including the location of epigenetic modifications and promoter-enhancer pairs in close proximity. Nicknamed the human loopome, the interactive maps reveal the locations of thousands of new switches that can potentially turn on cancer and other diseases.
The scientists published a video to describe the 3D mapping method.