Select your Peptide Libraries by applications
GenScript's customized Peptide Libraries are optimized for the following research areas: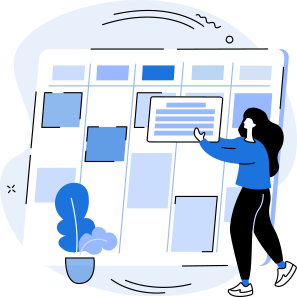 Check out our Peptide Library Design Guide to get detailed instructions on how to pick the right Peptide Libraries for your research:
| Applications | Service | Design | Purity |
| --- | --- | --- | --- |
| T-cell Immunotherapy | | | Crude or ≥70% |
| Vaccine Development | | | High Purity (≥90%) |
| Cancer Research | | | Crude or ≥70% |
| Antibody and T-cell Epitope Mapping | | | Crude or ≥70% |
| Proteomics | | | Crude |
| Biological Assays | | | ≥70% or higher |
Technology and Quality
Peptide libraries are synthesized using our proprietary PepHTS™ Peptide Library technology and undergo vigorous quality control to avoid cross-contamination prior to delivery. Click here to find out more about our Total Quality Management System.
Ordering Information
Order can be placed by email, phone, or fax with either a PO (Purchase Order) or credit card. Our customer service representatives are available 24 hours, Monday through Friday to assist you.
We accept POs and major credit cards (). A 7% New Jersey sales tax will be applied to orders shipped to New Jersey. Your credit card will be billed under "GenScript USA Inc." Click here to download our credit reference form. For international orders, we must apply the full charge at the time the order is placed. In the unlikely event that any given order cannot be filled, our guarantee will take the form of a full refund.
{cms_module display='new_google_stars' codes='GENOME_EDITING' name='CRISPR/Cas9 Plasmids for sgRNA Delivery & Gene Editing'}