What is Peptide Purity?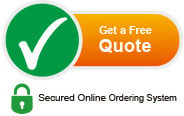 Peptide purity, usually determined by reversed-phase HPLC, refers to the percentage of the target peptide compared to impurities that absorb at 220 nm (peptide bond absorption wavelength). Impurities are usually deletion peptide sequences generated during peptide synthesis. Peptide purity will affect experimental results since the lot-to-lot variability becomes even greater the lower the peptide purity is (especially <80% purity).
>98% Purity

>75% Purity
Why higher purity peptide is necessary?
Better Results Higher success rate in obtaining real results

Smooth Project Progress Less unnecessary repeat caused by impurity

Most Needed 90%+ scientists prefer peptides over >75% purity
Recommended Peptide Purity Based on Application
GenScript offers reliable peptides with purities ranging from crude to as high as ≥98%, at 100% guaranteed quantity with fast delivery to support your peptide-related projects.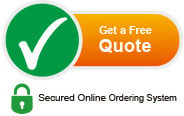 An appropriate peptide purity is a critical factor for the success of a scientific experiment. In general, the higher the peptide purity level, the more favorable the experimental outcome. Impurities in lower purity peptides may result in toxicity or unwanted side reactions, especially for some applications such as animal studies where exceedingly pure peptides (>98% purity) are required. Considering budget, there are minimum acceptable purity levels recommended for various applications as follows:
Minimum Purity
Application
Crude
preferably higher purity

First pass non-sensitive screening
Mutation screening 
Sequence optimization
Protein-protein interactions 
Receptor-ligand interactions

Immuno grade purity
≥75%

ELISA testing
Peptide arrays
Antigens for polyclonal antibody production or affinity purification

Biochemistry Grade purity
≥85%

In-vitro bioassays
Epitope mapping
Polyclonal antibody production
Phosphorylation studies
Cell attachment studies
Protein electrophoresis applications
Semi-quantitative enzyme-substrate studies
Peptide blocking studies for Western Blot (non-quantitative)
Coupling to chromatography resins for affinity purifications

High Purity Grade Peptide purity
≥95%

In vitro bioassays
In vitro studies
NMR studies
Quantitative receptor-ligand interactions studies
Quantitative blocking and competitive inhibition studies
Quantitative phosphorylation studies
Quantitative proteolysis studies

Industrial Grade purity
≥98%

Crystallography
GMP peptides for drug studies
Cosmetic peptides for cosmeceuticals industry
Clinical trials
SAR studies
Still not sure which purity to select? Contact our experienced technical account managers at peptide@genscript.com to decide.