Peptide Array Service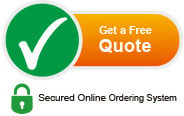 GenScript offers an extremely quick and cost-efficient custom peptide array service to assist in your drug development research. Based on our advanced peptide array platform, we can also provide comprehensive downstream services such as epitope mapping. If you need up to a milligram or more purified peptide (purity up to 95%) for epitope mapping, activity assays, or proteomic applications, view our rapid, high-throughput peptide library services.
For further efficiency and convenience, GenScript provides an instant online quotation system for peptide array services. In addition, GenScript provides six, free online peptide library/array design tools to help you generate different peptide arrays to assist your research design.
* Peptide Array Service is only available in countries or regions outside of the United States of America.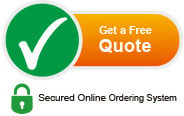 Quotations and Ordering
For quotations, please use our Secure Instant Online Quotation system. You can upload the peptide sequences and choose:

Number of peptides desired
Minimum quantity requirements
Modifications and other specifications
Delivery format

Order can be placed by email, phone, or fax with either a PO (Purchase Order) or credit card. Our customer service representatives are available 24 hours, Monday through Friday to assist you.
We accept POs and major credit cards (). A 7% New Jersey sales tax will be applied to orders shipped to New Jersey. Your credit card will be billed under "GenScript" Click here to download our credit reference form. For international orders, we must apply the full charge at the time the order is placed. In the unlikely event that any given order cannot be filled, our guarantee will take the form of a full refund.