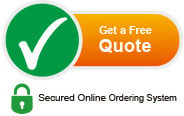 Peptide Services Promotions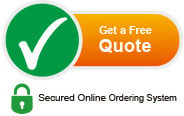 Using advanced technologies, we are now upgrading Custom Peptide Synthesis Services to Express for faster delivery. Take advantage of this FREE upgraded service from August 2, 2017.
Free

Upgrade of Custom Synthesis Services Delivery to Express in as Fast as 5 Days 1!

Free

Peptide Solubility Testing Service 2!
At GenScript, we provide the highest quality custom peptide services in a variety of quantities and purities, along with over 300 modifications to meet the needs of our clients. Recent advances in our technology has allowed us to offer our customers more benefits, including free upgrade of Custom Peptide Synthesis Services to Express. Take advantage of our ongoing promotions to advance your peptide-related research.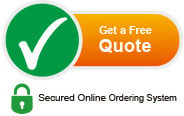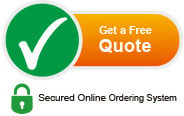 1 Limited-Time Free Upgrade of Custom Peptides to Express*

No additional charge for eligible custom peptides
Delivery of custom peptides as fast as 5 days
2 Limited-Time

Free

Peptide Solubility Testing Service**

A free solubility test report will be provided if you select this service upon ordering.
Promotion is valid for all peptide purity levels, except for crude and desalted

+ Crude peptides, desalt peptides and peptide libraries are not eligible for a free solubility test.
Celebrate the Success of Biology Research

View all of our service line special offers* in our New Promotions, 2017
Advantages of GenScript Custom Peptide Services
High quality peptides with stringent quality control: MS, HPLC and COA report for each peptide;
Economical price: starting at $2.3/AA;
Versatile quantities and purities: mg to kg; crude, 70% to 98%;
High success synthesis rate: as high as 95% (much higher than industry's 75% rate);
Secured instant online quotation/ordering system: the first company to provide instant online quote and ordering system for peptide services to save the valuable research time of our clients;
Comprehensive customer service: dedicated technical account managers will guide and keep our customers updated of their project progress;
Trusted peptide service provider: high caliber customers including top pharmaceutical/biotech companies and leading research labs all around the world.
* Terms and Conditions for Free Peptide Service Upgrade
Promotion applies to custom peptides which match the criteria for Express Peptide Services;
Upgrade will cost the same as Custom Peptide Synthesis Services;
** Terms and Conditions for Free Peptide Solubility Testing Service:
"Free Solubility Test" checkbox must be checked for online quotations, or "Free Solubility Test" must be requested at the time of the quote request and may not be applied to orders after order confirmation;
Promotion excludes crude and desalted peptides, and peptide library orders. GenScript reserves the right to evaluate and determine which peptide sequences are eligible for this promotion.
Our customer service representatives are available 24 hours Monday through Friday. You may contact us anytime for assistance.