Stable Cell Line Development Services For Recombinant Protein & Antibody Production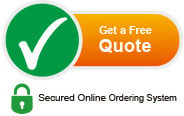 Stable cell lines are used in a variety of research applications such as recombinant protein and antibody production, assay development, gene editing, functional studies and more. At GenScript, we offer comprehensive stable cell line development capabilities that either begin with DNA provided by our clients or that are powered by our fast, high efficiency gene synthesis service that seamlessly integrates all steps of stable cell line generation, delivering high quality stable clones of your choice. Boost your productivity and improve your results by leveraging GenScript's top quality stable cell line services.
For Assay Development Stable Cell Lines Service, please click here.
GenScript Production Stable Cell Line Service Options

Host cells: CHO, CHO-K1, Glutamine Synthetase-knockout CHO-K1, HEK293, 293T, 293EC18, 293EC18/CRE-Luc, 1321N1, RH7777, U-2OS, or customer-specified cell line.
Genes: Antibodies, GPCRs, ion channels, proteases, kinases, transmembrane proteins and more.
Customized Service: Choose part or all of the following steps based on your specific needs.
Stable Cell Line Service Details
 

Steps

Gene synthesis & subcloning (optional)

Transient expression evaluation

Stable cell line development

Process development

Deliverables

Target gene(s) in pUC57 & vector map

Expression report

Top 3 stable clones

Comprehensive report

Description

GenScript synthesizes codon-optimized gene
Subcloning into mammalian cell expression vector

Transfect cells with expression constructs using small scale expression system
Detect expression levels by ELISA and/or WB

Stable transfection and screening
MTX amplification and screening
Subcloning of top 3 clones
Screening subclones with highest productivity
Stability test for 10 passages
Batch culture to evaluate final expression
Research cell bank preparation

Medium selection
Fed-batch process development

–Physical compatibility
–Feed supplementation test
 

Guaranteed
Gram Level
(SC1709)

Stable
Bioproduction
(SC1503)

Features

Selection system

Glutamine Synthetase or DHFR

Guaranteed yield

V

-

Steps

Gene synthesis & subcloning
(optional)

V

V

Transient expression evaluation

V

V

Stable cell line development

V

V

Process development

optional

optional

Production service

optional

optional

Deliverables

Target gene(s) in pUC57 & vector map

V

V

Expression Report

V

V

Top 3 stable clones
(5 clones for SC1557)

V

V

Comprehensive report

-

-

Turnaround time

weeks

14-17

26-29

Price
/div>
We offer GLP compliant services with our packages.
Flow Chart Of GenScript Stable Transfection & Cell Line Development Service

High quality cell lines start with high quality DNA
Our customers have the option of providing their own DNA for stable cell line generation purposes, however, GenScript recommends gene synthesis to ensure that we use high quality, codon optimized genes for the best expression levels.
Stable transfection
GenScript allows you to choose from either Glutamine Synthetase or DHFR gene expression systems to construct your stable cell line. To start your project, DNA carrying the gene of interest must be introduced into the cell with a stable transfection protocol. Depending on your preference, we will use either plasmid-based stable transfection or lentivirus-based infection as your preferred stable transfection method.
Transient expression evaluation
To ensure that your protein of interest is expressed in the cells, we first characterize your protein expression by ELISA or Western Blot 48 hours after the transfection.
Stable cell line development
Transfected cells are grown in the appropriate selective media to generate stable pools. For packages using a DHFR expression system, we can also subject the stable pools to additional Methotrexate (MTX) amplification and screening, in order to increase expression levels (packages using a Glutamine Synthetase expression system do not require gene amplification). The productivity and quality of the pools is evaluated up to 10 passages for the top 10 clones.
Clone picking
Top 3 clones from each pool are picked and evaluated further, based on their growth rates.
Cell line stability screening
Stability testing is a critical component of characterizing bioproduction cell lines. Stable cell lines in continuous culture suffer from genetic instability as the number of passages increases. Stability test will help you ensure the quality of your production cells over the intended passages.
Final deliverables, QC data and full report
We provide the sequence and construct report (in case of synthesized gene), top 3 stable clones and a comprehensive stable cell line generation report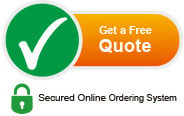 Quotations and Ordering

For any other inquiries, please contact us using the details listed below. Our customer service representatives are available 24 hours a day, Monday through Friday to assist you.