Protein Isolation and Analysis
Please find your one-step products here for easy protein analysis!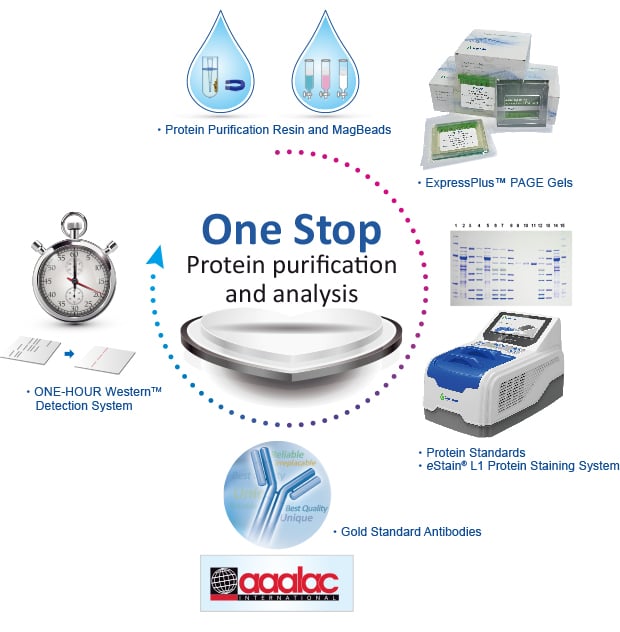 GenScript provides a broad of powerful tools for Protein Biologic Research to fulfill all your needs on protein purification and analysis. Our uniquely developed, high quality protein isolation resins and magbeads give you a new opportunity to obtain purified proteins, antibodies or other drugs from small to large scale. The well prepared ExpressPlus™ PAGE Gels, eStain Protein Staining System, ONE-HOUR Western Detection Kits and other additional products for protein immuno-assays giving you a direct path to successful protein research projects.
Protein Purification Resins and Magbeads

Affinity chromatography resins are available for gravity/batch purification of proteins and antibodies. Magnetic beads are developed for immunoprecipitation and fast isolation of your targets.

Protein Electrophoresis

GenScript provides a full line of high performance precast gels, standards and gel staining products for protein separation and analysis needs.

eStain Protein Staining System

Protein Detection and Immunoassay

GenScript offers a broad range of protein detection and immunoassay products to support your research.

The High Quality Antibodies for Immunoassay

All antibodies are thoroughly tested to ensure the highest level of purity and quality.