GenScript recombinant protein learning resources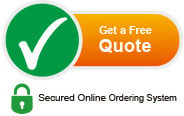 GenScript recombinant protein learning resources function as a centralized place to expand your knowledge on protein expression and purification related topics – from general overview to specific topics, such as fusion partners, chaperones, expression optimization and purification strategies. Here, you can get practical production tips on recombinant protein expression & purification, directly from the experts to streamline your research and avoid common pitfalls in your experimental design.
Centralized protein knowledge repository
GenScript's recombinant protein production expertise
GenScript has successfully delivered >5300 high quality recombinant proteins including trans-membrane proteins, co-expression proteins, proteases, kinases, cytokines, growth factors, viral envelope proteins, nuclear hormone receptors and antibodies. With >12 years of experience in protein production, GenScript has been a reliable partner to scientists in >80 countries around the world. Check out 2 of our popular recombinant protein expression services below and accelerate your research today!
Producing high quality custom recombinant proteins for >12 years
BacPower™
Bacterial protein expression
MamPower™
Mammalian protein expression
3-10mg purified protein guaranteed


Gene synthesis included
≥75%, ≥85%, ≥90% purity options
Tag or tag-free protein
Multiple endotoxin level options
Starting from $2200


Learn more
Guarantee production of recombinant protein or antibody

Starts with gene synthesis or customer supplied DNA
Choose from CHO and HEK 293 cells
Starting from $2000


Learn more
For more information about any other protein services, please visit our recombinant protein services main page or contact us using the information listed below.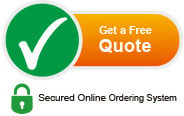 Quotations and ordering

Our customer service repsentatives are available 24 hours a day, Monday through Friday, to assist you.