Phosphorylation-Specific Antibody Production Services

(Custom Antibodies for Detection of Protein Phosphorylation)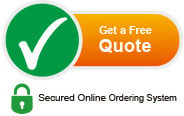 GenScript provides customizable protein phosphorylation-specific polyclonal and monoclonal antibody services with a success rate of over 95%. Post-translational modifications of proteins, in particular, protein phosphorylation, are involved in almost all cellular events, making their detection vital for the study of numerous developmental disorders and human diseases. Our affinity-purified phospho-specific antibodies detect specific protein phosphorylation from complex cellular protein mixtures with high sensitivity. The high specificity and high sensitivity of our protein phosphorylation-specific antibodies is made possible by technological innovations including our advanced OptimumAntigen design tool, proprietary immunization adjuvant, optimized specificity screening and antibody purification.
Key Features of Phospho-Specific Antibody Services
(Highly Specific Antibodies for Protein Phosphorylation Detection)
Optimized immunization: Our OptimumAntigen design tool and intelligent Antigen Strategy increase specificity and affinity of antibodies.
Guaranteed results: ELISA titer of ≥1:64,000 for phospho-specific pAb and mAb.
At least 2 positive hybridoma clones for phospho-specific mAb development**.
Fast turnaround time: Only 10-11 weeks to delivery of hybridoma supernatants - 8 weeks faster than any other vendor!
Certified facility: AAALAC International accreditation and OLAW certification, demonstrating our commitment to responsible animal care and use.
Details of Phospho-Specific Antibody Packages for Protein Phosphorylation Detection
Package

You Provide

Deliverables and Guarantees

Timeline

Quotation Request***

Polyclonal
Phospho-specific Polyclonal Antibody Package
(2 rabbits)
(Cat. No: SC1044)

Target antigen/protein sequence

Final Deliverables

1-30 mg purified antibody
0.1 mg "pan" antibody
5 mg phosphopeptide (<15 aa, 90% purity)
5 mg non-phosphopeptide (<15 aa, 90% purity)
1-2 ml of pre-immune serum
ELISA results (for both phosphopeptide and non-phosphopeptide), MS and HPLC reports

16 weeks

Guarantee

ELISA titer of ≥1:128,000 for purified Ab with immunogen and less than 10% cross reactivity with non-phospho peptide

Custom poly or monoclonal phospho-specific package

Your own physical antigen

Varies with custom package design

Varies with custom design

When ready to order, physically mail with antigen

Unsure which service line is appropriate for your application? Try our Antibody Service Selection Tool.
Ordering Process for Protein Phosphorylation-Specific Antibody Services

Read protein phosphorylation-specific package protocol details.
* For collection and purification of antibodies from separated animals, a total of 2 ml of pre-immune serum (1 ml from each of the 2 animals) are provided. For antibody purification from pooled serum, 1 ml of pre-immune serum is provided.
**Guarantee applies only if peptide antigens were designed, synthesized, and conjugated by GenScript.
***Please e-mail or fax the Antigen Submission Form and quotation request (for custom packages only) to GenScript:
Antibody Services, GenScript 860 Centennial Avenue Piscataway, NJ 08854, USA