Protein Refolding Services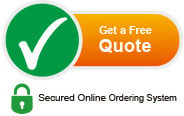 High level of protein expression in E. coli is often accompanied by the accumulation of the target recombinant proteins in insoluble aggregates called Inclusion Bodies (IB). While the exact mechanism of IB formation is not fully understood and may vary with different proteins and expression conditions, it is generally thought that target proteins are being made at such a rapid pace that the cellular translational machinery of E.coli is unable to assist in folding of the protein in its native 3D conformation, hence resulting in misfolding and ultimately, IB formation. These insoluble aggregates are non-functional and create hurdles in the path of researchers. Recovery of the biological activity of the target protein by an in vitro refolding process is a difficult task and is one of the most significant challenges facing a protein biochemist. GenScript's protein refolding services provide a solution to this problem.
Our confidence is backed by our proprietary refolding technology, which includes high-hydrostatic-pressure techniques, small-molecule additives, and column-refolding methods.
Delivery Specifications:
GenScript can provide soluble refolded protein with at least 85% purity from 1 L expression system, based on total target protein comprising the aggregates. The refolded protein is delivered in customized buffer with the protein purity and identity data determined by Coomassie-stained gels and western blot analyses using Tag or the customer's designated protein-specific antibody (must be provided by the customer).
Quotations and Ordering
To place a quotation, click and send us completed form by email
To place an order, please email the same form along with a PO (Purchase Order) or credit card information
If submitting samples, please send them along with the above form to: Recombinant Protein Services, GenScript, 860 Centennial Ave., Piscataway, NJ 08854, USA
For any other inquiries, please contact us using the details listed below