PROTential™ Protein Expression Evaluation & Optimization Services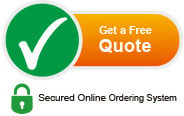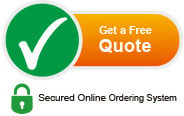 Small-scale protein expression testing is an essential, predictive step in any protein production campaign. It enables the identification of clone(s) and condition(s) that would produce recombinant soluble protein. In this regard, PROTential™ is a novel, protein expression evaluation service that allows GenScript's existing gene synthesis customers to test expression conditions of their gene(s) in the expression system(s) of their choice. In addition to our high quality, low cost, standard evaluation package, we also offer protein expression optimization packages (Silver & Gold packages) that can boost your target protein expression over 10 folds.
Applications
Evaluate whether your target protein expresses in your chosen expression system.
Identify the construct and conditions that gives you the most robust soluble expression of your target protein.
Identify the best expression system for your target protein.
PROTential™ Packages
Name

Service Type

Expression System(s)

Price

Timeline

Description

Standard

Protein Expression Evaluation

E.coli
(SC1653-B)

1-2 weeks

Test 1 condition for soluble expression in a customer chosen bacterial strain

Insect
(SC1653-I)

3-4 weeks

Test 1 condition for soluble expression in Sf9, Sf21, S2 or Hi-5 cells

Mammalian
(SC1653-M)

3-4 weeks

Test 1 condition for soluble expression in CHO or 293 cells

All 3 Systems
(SC1653-3S)

3-4 weeks

Test soluble expression 1 condition/expression system (E.coli, Insect, Mammalian); total 3 systems

Silver

Protein Expression Optimization

E.coli (SC1667)

2-3 weeks

Test 8 different conditions
Optimize growth temperature, media components & inducer concentrations
Identify the best expression condition with your chosen vector and bacterial strain

Gold

Protein Expression Optimization

E.coli (SC1668)

4-8 weeks

Test 48 different conditions
Optimize growth temperatures, media components, inducer concentrations, promoters, host cell strains & fusion partners
Robust, industry-first, high-throughput expression and solubility optimization matrix
Purified protein won't be delivered in PROTential™ packages.
For all PROTential™ packages with bacterial expression system, a 1L expression with 1-step purification can be an add-on for just $600 more [except Flag-tagged proteins which cost $800 more for 1L expression and purification step.
Deliverables
Expression data report with


Solubility information
SDS & Western Blot result
The best expression condition/matrix among tested (Silver & Gold packages only)

Optimized construct (Gold package only)
Benefits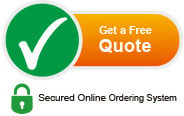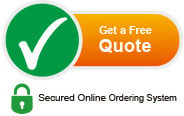 Save time - integrates seamlessly with gene synthesis service, delivering results as fast as one week, post construct-generation.
Eliminate your protein expression uncertainties due to codon bias, vector construction, host cell toxicity, and protein properties.
Identify the best expression system for your target protein.
Stuck with a dead-end construct that yields little or no soluble protein? Don't get frustrated, get PROTential™.
Click and follow the steps to place your order or for a quick, easy and free quote.
Please contact us by email, phone, or fax for questions or to inquire about the status of your order.