Recombinant Antibody Services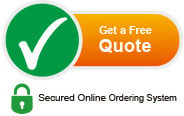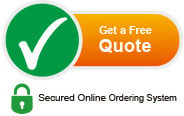 To meet the increasing demands for recombinant antibody from researchers, GenScript has launched a suite of recombinant antibody services for a variety of downstream applications such as HTS, activity assays, antibody interaction studies, structural work and more.
GenScript uses proprietary transient mammalian expression technology to produce flexible throughput recombinant antibody from microgram to gram quantities. We also provide stable cell line development services for guaranteed gram-level recombinant antibody expression. In addition, we offer the choice of E. coli and insect expression platforms that deliver high quality recombinant antibody fragments, including scFv, VHH, VH and Fab. The best part about our recombinant antibody services is that almost all of them are guaranteed, meaning, you pay only if deliverables meet your requirements. With high quality recombinant antibody, rapid turnaround time and competitive pricing, GenScript has been a reliable research partner to scientists in >86 countries around the world.
Recombinant Antibody (rAb) Services Overview
Expression
Service name
Deliverables & timelines#
Description
Price

5mg-500mg rAb
≥95% purity
≥5 weeks

rAb amount and purity guaranteed – pay only if deliverables meet your requirements
Gene synthesis included at no additional cost
No setup fee

Starting from $2,999

1-step affinity purified antibody or 10mL of crude supernatant
Report & QC data
18 business days

For transient recombinant antibody production of samples 4 and up
Starts with either codon optimization and gene synthesis or using customer-supplied DNA
Deliverables include affinity purified Ab, report & QC data

100mg or higher rAb
Purified rAb
Expression Report
Gene in pUC57
QC Report
10-14 Weeks

For large scale recombinant antibody production
Gene synthesis included
Choice between HD-HEK and HD-CHO
Up to 3g/L rAb titer possible

Stable cell clones
≥4 months

Comprehensive stable cell line development capabilities seamlessly integrate all steps of stable cell line generation, delivering high quality stable clones* of your choice
Guaranteed, gram level GS expression cell line delivered in 4 months
# For a detailed list of deliverables please visit the respective service webpage.
* GenScript can also deliver stable pool and shorten the production timeline to 30 days.

Our customer service repsentatives are available 24 hours a day, Monday through Friday, to assist you.