Limited time offer: Enjoy

20% OFF

on customized expression projects! Learn More »
Recombinant Antibody Expression Expert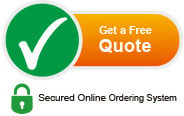 Combining our rich experience in both molecular biology and cell system engineering, GenScript has established as a world-leading expert in recombinant antibody expression. We have been providing high quality recombinant antibodies to support a variety of applications in drug discovery research, including high throughput screening (HTS), in vitro activity and functional assays, in vivo animal studies. Read more »
With 15+ years experience of codon optimization, GenScript has expertise in the sequence and vector design for antibody expression (Human, mouse, and rabbit IgG). We use the proprietary transient mammalian expression technology to modify cellular pathways to achieve optimal antibody yield (up to 3 g/L). We also optimized expression protocol and growth media to maximize the cells longevity, for guaranteed gram-level recombinant antibody expression projects.
GenScript has a track record of successfully delivering hetero-dimer bispecific antibodies, as well as the industry standard of process development. In addition to mammalian expression, we also offer E. coli and insect expression platforms that is ideal for high-quality recombinant antibody fragments (scFv, VHH, VH and Fab.) With expertise in both molecular biology and cell engineering, GenScript has been a reliable expert, assisting scientists in over 86 countries around the world for their recombinant antibody expression projects.
Recombinant Antibody (rAb) Services Overview
Expression
Service name
Deliverables & timelines#
Description
Price

MamPilot

Guaranteed Antibody Expression

(SC1989)

Guaranteed amount of recombinant antibody
Starting from 20 BD (From gene synthesis to purified protein)
>90% purity

rAb amount and purity guaranteed
No setup fees
Gene synthesis included

Starting from $1,800

1-step affinity purified antibody or 10 mL of crude supernatant
Report & QC data
18 business days (From gene synthesis to purified proteins)

For transient recombinant antibody production of samples 4 and up
Starts with either codon optimization and gene synthesis or using customer-supplied DNA
Deliverables include affinity purified Ab, report & QC data

Starting from $245 per antibody

100 mg or higher rAb
Purified rAb
Expression Report
Gene in pUC57
QC Report
10-14 Weeks (From gene synthesis to purified proteins)

For large scale recombinant antibody production
Gene synthesis included
Up to 3 g/L rAb titer possible

Stable cell clones
≥4 months

Comprehensive stable cell line development capabilities seamlessly integrate all steps of stable cell line generation, delivering high quality stable clones* of your choice
Guaranteed, gram level GS expression cell line delivered in 4 months
# For a detailed list of deliverables please visit the respective service webpage.
* GenScript can also deliver stable pool and shorten the production timeline to 30 days.

Our customer service repsentatives are available 24 hours a day, Monday through Friday, to assist you.