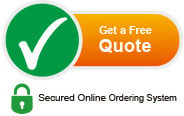 With the ability to integrate its viral genome into host cell genome, lentiviruses are a powerful gene delivery vector that ensures long-term expression of your target transgene. This makes them ideal transfer vectors in the gene modification of cells.
Moreover, advances in lentiviral technology have made lentivirus transduction safer and more efficient. Lentivirus envelope genes can also be customized to increase tissue and cell type tropism, ranging from dividing to non-dividing cells.
At GenScript, our mission is to support researchers by providing them with the best quality research tools to succeed. With our proprietary lentiviral production platform, be assured of intact, functional viruses at the titer you need.
One Stop Shop

Integrated service provider from gene synthesis to delivery mechanisms

Proprietary Production Platform

Ensures you hit all your
target milestones

Fast Turnaround Time

Ensures you get your projects
done on time
Lentiviruses in Cell Engineering
✔ Infect dividing and non-dividing cells
✔ Long-term expression of transgene
✔ Low immunogenicity
✔ Can be modified to increase tropism

Optimized workflow and robust QC ensures similar viral (IFU) and functional titers (TU)

Viral Titer (108/ml)
We provide lentiviral particles at highly customizable titers and volumes.
We also provide GMP grade lentivirus packaging services. Click here for more information.
Several of our standard offerings
Service
Volume
Virus Titer
QC
Turnaround Time
Pricing
Lentivirus, Regular Titer
1000 µL
>107 IFU/mL

Default:

Additional fee for:

qPCR
FACS
Antibiotic Selection

2-3 weeks
Get A Quote Request Now
Lentivirus, Regular Titer
2000 µL
>107 IFU/mL
Lentivirus, High Titer
1000 µL
>108 IFU/mL
Lentivirus, High Titer
2000 µL
>108 IFU/mL
Lentivirus, Ultra-High Titer
100 µL
>109 IFU/mL
Lentivirus, Ultra-High Titer
200 µL
>109 IFU/mL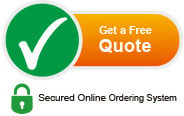 Our customer service representatives are available 24 hours Monday through Friday. You may contact us anytime for assistance. Orders can be placed online, over the phone, by email or fax. Please have your payment information (credit card, purchase order or bank information) ready.