Construction of High-Producing Cell Lines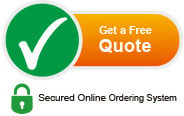 Mammalian cells are the dominant system for producing recombinant protein products for research, clinical and therapeutic applications, owing to their capacity to properly fold and assemble proteins and add humanlike post translational modifications. The standard protocol for cell line generation involves introducing the transgene into a cell in order to use its cellular machinery for recombinant antibody or protein production by utilizing its transcription, translation and secretion mechanisms. The ultimate goal of cell line generation is to obtain clonal cell lines that secrete the protein of interest with high specific productivity at consistently high levels over an extended number of generations, allowing for scale up and cost-efficient manufacturing. And so expression vector, cell line engineering and the optimization protocols are key to achieving this goal.
What are the differences between Research-grade cell line and commercial use cell line?
While the overall process for creating a cell line for research use is the same as that for creating a commercial use cell line, there are many differences between the two. Research-grade cell lines often lack the necessary documentation of parental cell lines. On the other hand, commercial use cell line services are accompanied by the necessary documentation that make regulatory submission paperwork easy.
See table below for major differences.
Research Grade versus commercial use Cell Line
| Attribute | Research Grade | Commercial use |
| --- | --- | --- |
| Pipeline | Material typically used in research stage of the drug pipeline | Material can be used in research, preclinical and clinical development stages |
| Application | Typically not used for primate study | Can be used in primate studies (GLP standards applicable usually) and for clinical trials in humans |
| IND Studies | Material cannot be used for IND-enabling studies | Material can be used for IND-enabling studies (GLP standards applicable usually) |
| Manufacturing | Not used for biologics manufacturing | Suitable for biologics manufacturing |
| Facility | Produced for research facility | Produced for GMP-like or GMP-certified facility |
| Regulatory Perspective | Regulatory compliance minimal or not required | Is regulatory compliant |
| Documentation | Lack the necessary documentation of parental cell lines necessitating resetting the clock on cell line history (sometimes entire experiments have to be repeated which can be time consuming and costly) | Accompanied by the necessary documentation that makes regulatory submission paperwork easy |
| Stability Test | Typically done for 10 generations | Done for 50-70 generations |
| Timeline | Relatively faster | May occasionally take longer than research-grade cell line development |
The connection between cell line and Biologics Manufacturing
Biologicals such as monoclonal antibodies and recombinant proteins are routinely produced in cultured cell lines from humans and other mammals. These therapeutics are typically created through a process that involves:

A critical step early in the development of a biological therapeutic or vaccine is the establishment of Master and Working cell banks produced in compliance with current Good Manufacturing Practices (cGMPs). Research-grade cell lines are not suitable for the manufacture of biologicals. Cell banks generated from a single clonal cell, demonstrated to be of uniform quality and free of contaminants and adventitious agents are the basis for lot-to-lot consistency and quality.
Steps involved in Biological Manufacturing
Step
Details
Cell Line Development

Molecular Biology
Transfection
Isolating high producer clone
Media pH, cell density

Expansion

Media pH, cell density - flask
Media/feed/growth factor screening

Cell Culture

Bioreactor media pH
Growth temperature
Bioreactor process development including pH, D.O, Temperature etc.

Harvest

Removal of cells from product (centrifugation)
Depth filtration (more suitable for large scale processes)

Purification

Multiple rounds of chromatography

Virus removal

Steps taken to inactivate and kill virus

Fill & Finish

Filling without human contact and finishing (lyophilization, syringe-fill)

Packaging, Storage, QA & Characterization

Temperature controlled packaging and storage to ensure no particles or foaming
Strict QA  & characterization standards

Stability

Testing to ensure that product remains stable through out shelf life
Cell Bank Characterization
The regulatory-compliant cell line's Master Cell Bank (MCB) undergoes a host of characterization tests that include testing for viability, identity, purity, stability, karyology, tumorigenicity, sterility (bacterial & fungal contamination), mycoplasma, adventitious viruses, specifes-specific viruses and retroviruses.
GenScript CHO-K1-Glutamine Synthetase commercial use cell line
GenScript provides commercial use cell line services using CHO-K1 suspension host cell line that is adapted to growth in Animal Free Chemically Defined Media (AFCDM), suitable for our client's preclinical and clinical development stages. Using commercial use cell line services early on will result in time and cost savings, and make the switch to GMP as smooth as possible. GenScript uses Glutamine Synthetase-based expression technology to generate high producer cell lines. The cell line is well-characterized with complete lineage documentation that will streamline your regulatory filing.
Our experienced scientific teams will work with you to develop and bank a cell line that stably produces your product, and meets international regulatory requirements to support clinical and commercial production.
Antibody Drug Discovery Resources and Services
Antibody Discovery: GenScript has over 10 years of experience in therapeutic antibody development, offering a variety of services in the early therapeutic antibody discovery phase. For example, GenScript's Antibody Engineering group can build antibody library with up to 1010 individual clones, to speed up your antibody discovery efforts.
Antibody Sequencing: GenScript's advanced Antibody Sequencing technology offers fast and professional sequencing services for your monoclonal antibodies.
Assays: GenScript has developed several cell-based ADCC/CDC functional assays to profile the efficacy and potency of your therapeutic antibodies using proprietary recombinant effector cells.
Antibody Engineering: GenScript scientists' extensive experience in antibody engineering can provide superior services such as antibody humanization, affinity maturation and more.
Antibody Production: With solid expertise in recombinant antibody (rAb) production techniques, GenScript provides a comprehensive rAb service portfolio that deliver microgram to gram quantities of pure rAb for each stage of your Ab drug discovery program.
You can also view our Recombinant Antibody Service Selection Guide to identify services that are the best match for your application.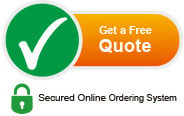 Quotations and Ordering

Our customer service repsentatives are available 24 hours a day, Monday through Friday, to assist you.