DNA Sequencing Data Analysis
Processing your DNA sequencing data to determine the final consensus sequence takes time and experience. Time spent with analyzing DNA sequencing results could be better utilized for planning  future experiments, and mistakes made during sequence analysis could lead to experimental failure. With GenScript's DNA Sequencing Data Analysis Service, our experts use alignment software, as well as over 10 years of DNA sequencing expertise to align your sequencing results, and manually correct ambiguous data, delivering  a  professional sequence alignment you can trust – all for $1.
Benefits
Time-efficient:  Save hours analyzing sequencing results; Avoid time-consuming analysis mistakes
Cost-efficient: Minimal cost of $1; No sequence data analysis software purchase required
DNA Sequencing Data Analysis includes
Trimming of overlapping sequences
Multiple alignments of your template sequences
Consistency check between reading text and chromatogram peak data
Review and correction of software misreads
Deliverables
Original sequencing chromatograms + text file automatically uploaded to your secure account
Manual alignment with consensus sequence delivered via email
Quotations and Ordering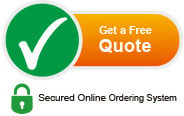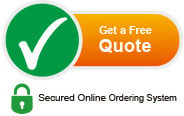 Use our secure Instant Online Ordering System to enter you sequence name, format, concentration, and primer name. Check the "Data Analysis" box to request DNA Sequencing Alignment Service.
For quotation requests and questions, contact us by phone, email, fax, via our secured online quotation system or submit your sequencing worksheets.
Orders can be placed by phone, email, fax or online with a formal PO (Purchase Order) or credit card.
Please send your samples together with a hard copy of the completed order summary to DNA Sequencing Service, GenScript USA Inc., 860 Centennial Ave., Piscataway, NJ 08854, U.S.
Our customer service representatives are available 24 hours a day, Monday through Friday; please contact us anytime for assistance.