Specialized Antibody Services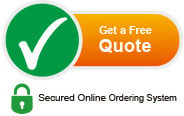 GenScript offers specialized antibody services including Antibody drug development, Antibody modification & purification services, Immunoassay development services, Stable cell line services and other antibody services. These specialized antibody services can be further tailored to meet your custom projects and needs.
Antibody Drug Development

Antibody sequencing, Screening and Characterization, Humanization, Maturation, Chimeric antibody generation

Antibody Modification & Purification Services

Antibody Fragmentation, Conjugation and Labeling, Fluorescent Labeling, Purification Services

Immunoassay Development Services

Antibody Paring, Validation for Drug Discovery, Therapeutic Antibody Detection

Antibody Pairing Services

Monoclonal and polyclonal antibody pairs for sandwich ELISAs

Stable Cell Line Services

Research-grade cell lines, Production-grade cell lines and Cell lines for assays

Hybridoma Sequencing

Full length, variable domain with leader sequences, high throughput sequencing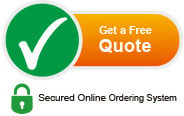 Quotation and Ordering

Our customer service representatives are available 24 hours a day, Monday through Friday to assist you.