GenBrick™ Building Blocks for Synthetic Biology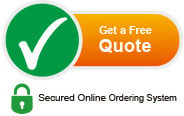 GenScript's GenBrick™ synthesis service provides 100% accurate 8-15 kb long DNA sequences, the fundamental building blocks of synthetic biology. Compared to assembling large DNA constructs from oligos or short DNA segments, which is time-consuming and error-prone, GenScript's GenBrick™ synthesis service delivers full-length synthetic DNA fragments with 100% guaranteed sequence accuracy, free of any mutations or negative clones. Building on our expertise in gene synthesis and molecular biology, GenScript's scientists have developed proprietary technology for accurate and efficient one-step assembly DNA fragments, allowing us to offer the best price and turnaround time available for large synthetic genes: only $0.45/bp and 23 business days for custom-synthesized DNA constructs up to 15 kb.

Applications for GenBrick™ Synthesis
Synthetic Genomes: synthetic bacterial and viral genomes are used for a variety of applications, such as gene therapy, vaccine development, and drug delivery
Metabolic Engineering: the efficient production of biomolecules with valuable industrial uses, resulting in useful quantities of product that can be harvested
Industrial Microbiology: bioengineered microbes resulting in solutions for waste accumulation and alternate fuels
Natural Product Discovery: gene clusters inserted into model organisms to reveal enzymes that can be used for other applications
Environmental Microbiology/Bioremediation: microorganisms to monitor and break down environmental pollutants in the soil, air and water. Sustainable agricultural methods are also being developed with synthetic biology
Why choose GenScript's GenBrick™ Service?
With over 13 years of experience in gene synthesis, GenScript has an unparalleled record of synthesizing long genes and genes with complex secondary structures. GenScript's GenBrick™ service has our 100% sequence verification guarantee, making it a powerful tool for synthetic biology research when compared to the traditional assembly method. Ultimately, GenBrick™ gene synthesis service makes synthetic biology research easier, faster, and risk-free.
GenBrick™ Synthesis Service Specifications
Gene Length
Price/bp
Turnaround time
Vector
How to Order

≤8,000 bp

8,001-15,000 bp

$0.45

23 business days*

>15 kb
* 23 business days is typical turnaround time for standard sequences. Complex sequences may take longer; please request a quote for a more accurate estimate for your sequences.
Delivery Specifications
4 μg of lyophilized plasmid containing your gene insert
Sequence chromatograms covering your gene (electronic)
Construct map for the plasmid (electronic)
Quality assurance certificate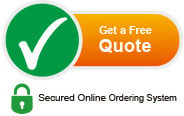 Quotation and Ordering
For quotation requests and questions, you may contact us by email, phone, or via our secured online quotation system.
Orders can be placed by phone, email, fax, or online with a formal PO (Purchase Order) or credit card. Our gene service representatives are available 24 hours Monday through Friday. You may contact us anytime for assistance.
For batch orders, please send us gene sequences in FASTA format or fill out and upload the Quick Quotation Request Form. Our Ph.D level representatives will help manage your projects from sequence design, optimization, synthesis, cloning and beyond without any additional charges (Certain Terms and Conditions Applies).