THE™ Tag Antibodies, iFluor Dye Conjugate
Get brighter pictures with photostable iFluor dyes
Fusion-tag technology is convenient and widely used for monitoring a protein's expression level, interactions, trafficking, and localization.
Epitope tag antibodies function to facilitate these studies. Fluorescent dye labels conjugated to these antibodies allow binding to be directly visualized under a fluorescent microscope.
iFluor dyes are more stable against photobleaching, are brighter and have a lower pH sensitivity than most popular dyes on the market. Genscript has conjugated iFluor dyes to the best tagged antibodies in the industry, THE™ tag antibodies, to help you get brighter pictures for your research.
Equivalents of Common Fluorescent dyes
| Common Dyes | Alternatives |
| --- | --- |
| Alexa Fluor 488, DyLight488 ,FITC, Cy 2 | iFluor 488 |
| Alexa Fluor 555, DyLight 555, TRITC, Cy 3 | iFluor 555 |
| Alexa Fluor 647, DyLight 647, Cy 5 | iFluor 647 |
Popular Epitope Tag Antibodies and Fluorescent Dye Conjugation
Tag
Epitope
Ab Type
Antibody
Conjugation
iFluor 488
iFluor 555
iFluor 647

His

HHHHHH

mAb

V5

GKPIPNPLLGLDST

mAb

HA

YPYDVPDYA

mAb

N/A

Flag

DYKDDDDK

mAb
a. Non-transfected CHO cells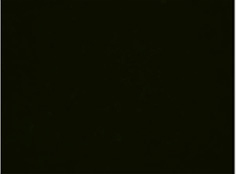 b. His-tagged protein transfected CHO cells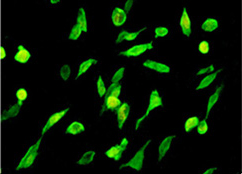 Fig. 1 Immunocytochemistry/Immunofluorescence analysis using THE™ His Tag Antibody [iFluor 488], mAb, Mouse (A01800-100)
–Black: non-transfected CHO cells
–Red: HA-tagged protein transfected CHO cells
Fig. 2 Flow cytometric analysis using THE™ HA Tag Antibody [iFluor 647], mAb, Mouse (A01808-100)