Truncation Variant Library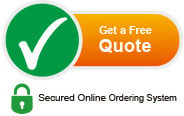 Truncation Variant Libraries serve as ideal tools for structural biologists to identify minimal stable domains for crystallization and to identify border residues that are critical protein function. Truncation variants can be created by systematic reduction from both N- and C-terminus of a protein. Compared to site-directed mutagenesis, truncation variant libraries enable high-throughput screening of variable-length peptides and proteins in a cost-effective manner.
The first step in generating a Truncation Variant Library is to chemically synthesize the full-length DNA sequence, allowing complete sequence customization including OptimumGene codon optimization to boost protein expression levels in your expression host. GenScript's strong expertise in de novo gene synthesis, coupled with our new GenPlus next-generation gene synthesis technology, allows us to synthesize truncation libraries of any size at an affordable price.

As with all gene synthesis services from GenScript:

100% sequence accuracy is guaranteed.
gene sequences are delivered in the plasmid vector of your choice.
our industry-leading capacity and turnaround time can meet your needs for projects of any size.
Applications
Truncation Variant Libraries allow you to:
Optimize protein solubility and stability.
Identify minimal domains required for proper protein folding and conformational stability.
Identify minimal domains required for protein-protein interactions, catalytic activity, and other functions.
Truncation Variant Libraries are emerging as powerful tools for structural studies relevant across many disciplines of life science research, from vaccine development to basic cell biology. With the maturation of gene synthesis technology, GenScript is pleased to offer cost-effective synthesis of gene variant libraries customized for your needs.
Delivery Specifications
10 μg of lyophilized plasmid containing each insert, delivered in tubes or 96-well plates
Up to 2000 unique clones delivered within 4 weeks*
Sequence chromatograms for each variant (electronic)
Construct map for each plasmid (electronic)
Quality assurance certificate
*complex sequences may require longer turnaround time. Our Ph.D.-level gene service representatives will provide a guaranteed delivery date for your project when you request a quote.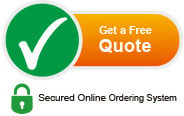 Quotation and Ordering
For quotation requests, you may:
Orders can be placed by phone, email, or fax with a formal PO (Purchase Order) or credit card.
Our global team of Ph.D.-level gene service representatives are available 24 hours Monday through Friday by email or phone (1-732-885-9188). We can discuss your library construction needs and help manage your projects from sequence design, optimization, synthesis, cloning and beyond without any additional charges (certain Terms and Conditions Apply).
Custom project details are kept strictly confidential, with all intellectual property rights belonging to the client. GenScript does not claim any rights to specialized synthetic or OptimumGene codon optimized genes.