We are introducing a new GenScript bioinformatic tool every month. In addition, a surprise gift will be sent out to the ones who use the tool. Please stay tuned for the free biological tool and attractive promotion by the 3rd week of each month!
GenSmart™ Variable Domain Analysis is a free online immunoglobulin variable domain sequence analysis tool. The input interface of GenSmart™ Variable Domain Analysis is simple and clear. All you have to do is upload the nucleotide sequence files of the immunoglobulin variable domain. The tool will blasts the sequences your input against the popular and reliable database (i.e., IGMT database), and then output the best matches of the germline V, D, J genes, the FR/CDR delineation of V gene framework regions, etc.
Share GenSmart™ Variable Domain Analysis
Post your GenSmart™ Variable Domain Analysis use feeling on Twitter using the # GenSmartVariableDomainAnalysis hashtag and @GenScript by 11:59 pm EST on October 15th.The best 10 posts will each be rewarded with a $20 Amazon gift card!
*GenScript reserves the rights to the final explanation of the campaign.
Take Advantage of Our Free Tools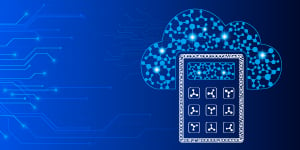 Quick calculate for easier peptide dissolution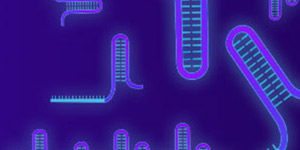 One step to design gRNAs targeting
up to 100 genes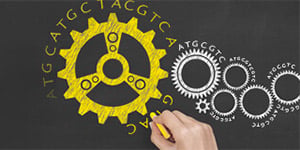 With one click, MAXIMIZE the chance to obtain functional proteins