The following inclusive packages provide you with convenience to get your western workflow standardized.
SDS-PAGE and Western blotting are the most commonly used techniques in the lab, yet difficulties persist in obtaining consistent, quality results. At GenScript, we've been helping scientists achieve better results for decades, with continued innovation and steadfast technical support.
1

Separate

Fast run times of 20+ Min

High performance and better resolution

Free running buffer

2

Transfer and Staining

Achieve complete transfer in 9-17 Min

Outstanding performance for small, medium, and large proteins

Stain and de-stain 2 mini gels or 2 membranes in 10 min

Sharp stained protein bands and sensitivity ≥12.5 ng

3

Blotting and Immunodetection

eZwest™ is a fully automated Western Blotting device completing the entire process of blocking, antibody incubation and washing steps.

THE™ Elite Antibodies are the most precise and effective antibodies that meet the most demanding research requirements.
Buy our innovative devices risk free with 30 days money back guarantee*. Contact your sales account manager for details
*Your purchase will be fully refunded If our instrument does not perform according to the product specifications.
New Customer Package
We are offering new customers a bundled package to stock up on all the high-quality reagents you'll need, including gel electrophoresis kit and automated western blotting kit.
Bundle packages
Bundled products
Qty.
Cat. No.
Gel electrophoresis Kit
SurePage gels (free MOPS or MES buffer)
5
M00652 ~ M00669
GenBox Mini Tank
1
L00780
Broad Multi Color Pre-Stained Protein Standard
1
M00624-250
LDS sample buffer
1
M00676-10
Automated western blotting kit
eBlot
1
L00686
reagent option 1: eBlot transfer PVDF full kit
1
L00727
reagent option 2: eBlot transfer NC basic kit + 2 membrane packs
1
L00724 + 2*L00732
eZwest
1
L00816
eZwest diluent kit
1
L00818
Preparing a lab for new research can challenge any researcher. We're committed to making research easier by helping you stretch your budget with our New Customer Package.
Reach out now to connect with our expert specialists to learn more and get discounts on products you need.
How to Accelerate Western Blotting While Maintaining Industry Standard Quality
Western blotting is a commonly used analytical technique in protein analysis. However, the standard manual workflow from protein separation to detection is time-consuming and sometimes highly involved for researchers. In order to improve the workflow efficiency and data reproducibility, GenScript has developed a suite of innovative and customizable instrument-based solutions, namely eStain™, eBlot™, and eZwest™, that deliver western blot results consistently and quickly.
In this section, you will learn
Benefits and limitations of the current western blotting methodologies
What are the optimal solutions to maximize the efficiency of western blotting while maintaining industry standard quality
Demonstration of the data consistency using the GenScript solutions for western blotting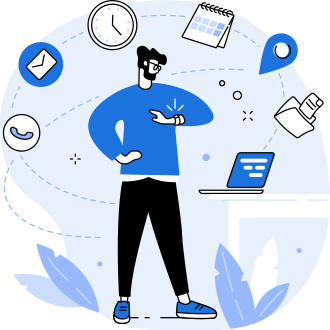 ---
---