As part of our 20th anniversary, GenScript celebrates the incredible and groundbreaking contributions made by women scientists and leaders. In 2021. 28% of the STEM workforce were estimated to be women. GenScript hopes to empower women to join the life sciences community and continue making tremendous strides and innovating global solutions.
We interviewed Maggie Bartlett, Kathy Yang, Debjani Pal, and Arielle Karp to discover insight they can offer to other aspiring women scientists. Check out their responses below!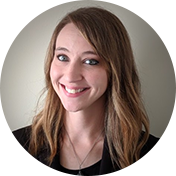 Maggie Bartlett, PhD
Associate at Johns Hopkins Bloomberg School of Public Health, supporting Virology and Systems Biology.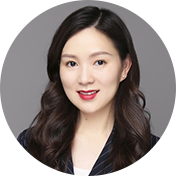 Kathy Yang, PhD
Head of Sales & Tech Support for Life Science Group (North America) at GenScript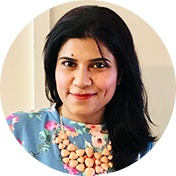 Debjani Pal, PhD
Research and Development Staff Associate at Oak Ridge National Laboratory, supporting Applications and Radiotherapeutics using 2D and 3D Tumor Model Systems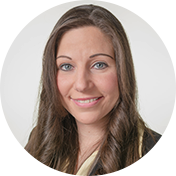 Arielle Karp
Sales Account Manager at GenScript
What inspired you to pursue a career in the biotech industry?
Arielle Karp,
Sales Account Manager at GenScript

"I love science and helping people, so the biotech industry was a natural fit. I can go from helping researchers find a cure for Alzheimer's Disease and breast cancer in the morning, to helping explore shark evolution and snake venom in the afternoon. It's also very rewarding knowing that when the next pandemic hits, we are working as hard as possible to end it as quickly as possible and keep as many people alive as possible."
How have you built confidence and/or resiliency over the course of your career?
Arielle Karp,
Sales Account Manager at GenScript

"I talk to a lot of people over the course of a day/week, so practice helps. I also use an app called PepTalk Her to keep track of all my accomplishments and accolades. That gives me inspiration, and also helps for negotiating raises, since women are notoriously shy at asking for what they truly deserve. The app was specifically meant to help with that."
What emerging biotechnological advancements excite you?
Arielle Karp,
Sales Account Manager at GenScript

"New mRNA technology for vaccine development, as well as new CRISPR/GCT technology has a lot of potential for therapeutics that were not thought possible before. The uses of these technologies are endless. I'm also excited about GenScript's new GenCircle dsDNA miniplasmid to use in both of those services mentioned above. Many of our clients are super excited about this new service."
Back To The Anniversary Compaign Page