GenScript's 3rd Annual Gene and Cell Engineering Virtual Summit is set to unite leaders in academia, pharma, and biotech within the life sciences field. During this one-day event, participants will have the privilege of attending presentations by esteemed speakers actively involved in cutting-edge gene and cell engineering research. These presentations will provide invaluable insights and discoveries, shaping the future of the field. The 3rd Annual Gene and Cell Engineering Virtual Summit aims to foster collaboration and knowledge exchange among professionals in the life sciences industry. Highlighting the latest advancements in synthetic biology and its applications in gene and cell engineering, the summit will ignite interdisciplinary discussions, nurture innovation, and accelerate the development of solutions for human diseases.
GenScript is recognized for its exceptional biological research services, providing a one-stop solution to investigators globally working with genes, peptides, proteins, CRISPR tools, mRNA, antibodies, and more. We remain steadfast in the mission to "Make Humans and Nature Healthier through Biotechnology." By partnering with scientists globally and offering advanced platforms, GenScript continues to accelerate research and expedite discoveries.
Join GenScript at this remarkable event on July 26th, where you can connect with industry leaders, stay informed about the latest breakthroughs, and contribute to the progress of gene and cell engineering in improving human health and well-being. Together, let's forge a path towards innovative therapies and make a lasting impact in the field of life sciences.

Share your recent innovative work with scientists and industry decision-makers

One Day of exceptional scientific sessions entirely online with free registration

Boost your professional network with talented researchers worldwide
11:00 - 11:15AM EDT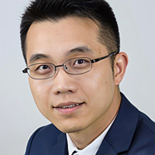 Introduction and Opening Remarks
Ray Chen
President of LSG & General Manager of RSBU, GenScript
11:20AM - 12:10PM EDT
(LIVE)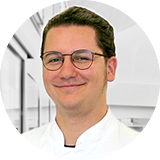 Keynote Presentation: CD3ζ as a novel integration site for reprogramming immune cells with Chimeric Antigen Receptors
Dr. Dimitrios L. Wagner
Head of R&D, Berlin Center for Advanced Therapies (BeCAT)
12:15 - 12:50PM EDT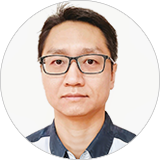 Advancing Protein Stabilization Therapeutic Development and DUBTAC Drug Discovery through Gene and Cell Engineering
Dr. Yongli Shan
Associate Director of Discovery Biology, Vicinitas Therapeutics
12:55 - 1:30PM EDT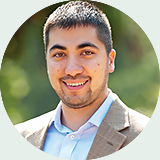 Developing genetic engineering tools for non-conventional and non-model yeast
Dr. Mark Blenner
Associate Professor, University of Delaware
Break 1
Scavenger Hunt & Booth Viewing
1:50 - 2:25PM EDT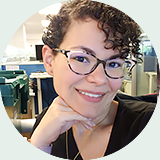 Characterization and biodistribution of REGENXBIO NAV® platform capsids: under-employed gene therapy vector AAV7
Dr. Samantha Yost
Senior Scientist, REGENXBIO
2:30 - 3:05PM EDT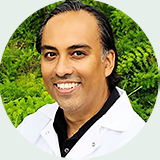 Serine-129 phosphorylation of α-synuclein is an activity-dependent trigger for physiologic protein-protein interactions and synaptic function
Dr. Leonardo Parra
Postdoctoral Fellow- University of California San Diego (UCSD)
3:10 - 3:45PM EDT
(LIVE)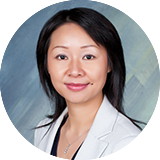 Harnessing iNKT Cells for "Off-The-Shelf" Cancer Therapy
Dr. Lili Yang
Associate Professor, University of California, Los Angeles (UCLA)
Break 2
Scavenger Hunt & Booth Viewing
4:05 - 4:40PM EDT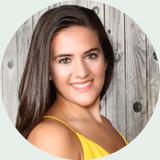 Discovery and engineering of a miniature CRISPR-Cas type V-L system
Lauren Alfonse
Principal Scientist, Arbor Biotechnologies
4:45 - 5:20PM EDT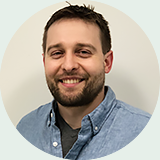 Closing Keynote Presentation: SLEEK: A highly efficient transgene knock-in technology in clinically relevant cell types
Dr. John Zuris
Director of Editing Technologies, Editas Medicine
5:20 - 5:40PM EDT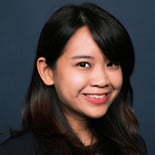 Award Ceremony:
2023 MolecularCloud Distinguished Research Awards
GCE Summit Leaderboard Winners
Kay Chuang
Head of Marketing, RSBU, GenScript
5:40PM - 5:50PM EDT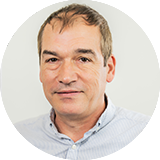 Closing Remarks
Roumen Bogoev
Head of Segment Marketing
Welcome to GenScript's 3rd Annual Gene & Cell Engineering Summit hosted by GenScript! Claim points by participating in the games during the event, take a photo at the Photo Booth, visit our booths, and chat with someone. Leaderboard will be locked down at 5:20pm, 7/26 EDT. Winners will receive our prizes based on the points you earned. Enjoy and have fun!
*Prizes will only be shipped to participants in the United States due to shipping restrictions.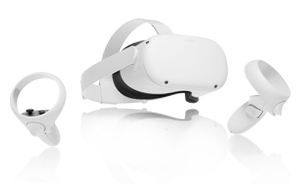 Oculus VR
(1st Place)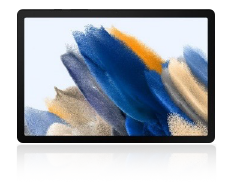 Tablet
(2nd Place)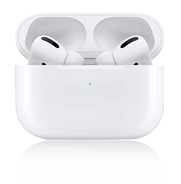 Airpods Pro
(3rd Place)

Mystery Boxes
Contains at least 3 items from our assorted swags list (stuffed animals, journals, and more)
(4th – 40th)