Investors
GenScript's past excellence and future potential has gained recognitions from many internationally renowned venture investment firms. In particular, Kleiner Perkins Caufield & Byers (KPCB) and TBIG Healthcare have cast their faith to GenScript.

With a shared vision of building the first-class biology CRO platform, KPCB and TBIG Healthcare have allocated $15 million venture funding to GenScript. In connection with the investment, the KPCB China Fund Partner Forrest Zhong, Ph.D. and the US Pandemic Fund Partner James Li, M.D. will join the GenScript board. With their expert managerial guidance, GenScript is on its way toward fulfilling its mission.

Kleiner Perkins Caufield & Byers are passionately committed to helping our portfolio companies succeed. We know that it takes more than solid financial support to get a company off the ground - we help make things happen. We deeply believe that teams win.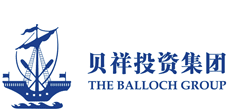 TBIG Healthcare is a division of The Balloch Group and is co-owned by Shipston Group Limited. The Balloch Group ("TBG") was established in 2001 by Howard Balloch (Canada's ambassador to China from 1996 to 2001). TBG has since grown from a market-entry consultancy working with North American clients in China to a leading advisory and merchant banking firm serving both domestic Chinese companies and multinational corporations. TBG was ranked as the number one boutique investment bank in China by ChinaVenture in 2008.
Shipston Group Limited (SGL) is an international private equity investment firm with more than 25 years experience in both developed and emerging markets, creating long-term value for its portfolio companies through its industry network and operational experiences. The Balloch Group and Shipston Group have formed an investment partnership to invest directly in high growth opportunities in China.