AKT1 gene (V-Akt Murine Thymoma Viral Oncogene Homolog 1)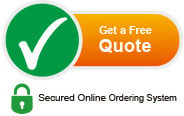 Do you need AKT1 gene to express the AKT1 protein for functional or characterization studies? Get the AKT1 gene in an expression-ready vector for your molecular biology studies by ordering an AKT1 ORF clone.
About the AKT1 gene
The serine-threonine protein kinase encoded by the AKT1 gene is catalytically inactive in serum-starved primary and immortalized fibroblasts. AKT1 and the related AKT2 are activated by platelet-derived growth factor. The activation is rapid and specific, and it is abrogated by mutations in the pleckstrin homology domain of AKT1. It was shown that the activation occurs through phosphatidylinositol 3-kinase. In the developing nervous system AKT is a critical mediator of growth factor-induced neuronal survival. Survival factors can suppress apoptosis in a transcription-independent manner by activating the serine/threonine kinase AKT1, which then phosphorylates and inactivates components of the apoptotic machinery. Mutations in this gene have been associated with the Proteus syndrome. Multiple alternatively spliced transcript variants have been found for this gene. [provided by RefSeq, Jul 2011]
Genomic context of AKT1 gene
The human AKT1 gene is shown in the context of the human genome below. To see information about the AKT1 gene in other species, please use the Search tool to select your desired species. GenScript has in-stock ORF clones for mouse AKT1, rat AKT1, and human AKT1, as well as on-demand AKT1 ORF clones in 183 other species.

Genomic sequence of AKT1 gene

GenEZ™ ORF cDNA clones
GenEZ™ ORF cDNA clones make it easy to order customized expression-ready ORF clones from the world's largest commercial ORF clone database.
Related services or products