CCR5 gene (Chemokine (C-C Motif) Receptor 5 (Gene/Pseudogene))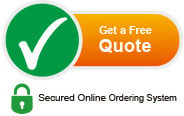 Do you need the CCR5 gene to express the CCR5 protein for functional or characterization studies? Get the CCR5 gene in an expression-ready vector for your molecular biology studies by ordering an CCR5 ORF clone.
About the CCR5 gene
This gene encodes a member of the beta chemokine receptor family, which is predicted to be a seven transmembrane protein similar to G protein-coupled receptors. This protein is expressed by T cells and macrophages, and is known to be an important co-receptor for macrophage-tropic virus, including HIV, to enter host cells. Defective alleles of this gene have been associated with the HIV infection resistance. The ligands of this receptor include monocyte chemoattractant protein 2 (MCP-2), macrophage inflammatory protein 1 alpha (MIP-1 alpha), macrophage inflammatory protein 1 beta (MIP-1 beta) and regulated on activation normal T expressed and secreted protein (RANTES). Expression of this gene was also detected in a promyeloblastic cell line, suggesting that this protein may play a role in granulocyte lineage proliferation and differentiation. This gene is located at the chemokine receptor gene cluster region. Two transcript variants encoding the same protein have been found for this gene. [provided by RefSeq, Jul 2008]
Genomic context of CCR5 gene
The human CCR5 gene is shown in the context of the human genome below. To see information about the CCR5 gene in other species, please use the Search tool to select your desired species. GenScript has in-stock ORF clones for mouse CCR5, rat CCR5, and human CCR5, as well as on-demand CCR5 ORF clones in 183 other species.

Genomic sequence of CCR5 gene

GenEZ™ ORF cDNA clones
GenEZ™ ORF cDNA clones make it easy to order customized expression-ready ORF clones from the world's largest commercial ORF clone database.
Related services or products