Genomic sequence of FTO gene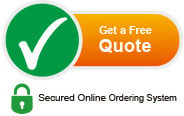 Do you need the FTO gene to express the FTO protein for functional or characterization studies? Get the FTO gene in an expression-ready vector for your molecular biology studies by ordering a FTO ORF clone.


GenEZ™ ORF cDNA clones
GenEZ™ ORF cDNA clones make it easy to order customized expression-ready ORF clones from the world's largest commercial ORF clone database.
Related services or products