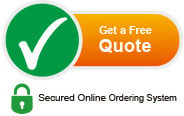 MAX gene (MYC Associated Factor X)
Do you need the MAX gene to express the MAX protein for functional or characterization studies? Get the MAX gene in an expression-ready vector for your molecular biology studies by ordering a MAX ORF clone.
About the MAX gene
The protein encoded by this gene is a member of the basic helix-loop-helix leucine zipper (bHLHZ) family of transcription factors. It is able to form homodimers and heterodimers with other family members, which include Mad, Mxi1 and Myc. Myc is an oncoprotein implicated in cell proliferation, differentiation and apoptosis. The homodimers and heterodimers compete for a common DNA target site (the E box) and rearrangement among these dimer forms provides a complex system of transcriptional regulation. Mutations of this gene have been reported to be associated with hereditary pheochromocytoma. A pseudogene of this gene is located on the long arm of chromosome 7. Alternative splicing results in multiple transcript variants. [provided by RefSeq, Aug 2012]
Genomic context of MAX gene
The human MAX gene is shown in the context of the human genome below. To see information about the MAX gene in other species, please use the Search tool to select your desired species. GenScript has in-stock ORF clones for mouse MAX, rat MAX, and human MAX, as well as on-demand MAX ORF clones in 183 other species.

Genomic sequence of MAX gene

GenEZ™ ORF cDNA clones
GenEZ™ ORF cDNA clones make it easy to order customized expression-ready ORF clones from the world's largest commercial ORF clone database.
Related services or products