Recommended Peptide Purity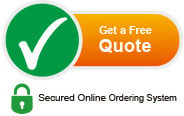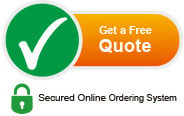 GenScript proposes a range of different purity levels to help you choose the right peptide purity for your peptide-based assays and applications. The list below displays the suggested peptide purity level that should be requested for various peptide applications. All purity levels are available via our Custom Peptide Synthesis Services.
Peptides with purity greater than 70% are used for generating or testing antibodies. Peptides with an 85% purity level or greater are usually used in enzyme assays or biological activity studies. Peptides with purity greater than 95% are excellent for quantitative analysis. GenScript can also provide peptides with purity greater than 98% in large quantities, for use in commercial applications by industrial customers.
At GenScript, peptide quality is verified by both HPLC and mass spectrometry analyses. QC data is included in the peptide delivery.
Purity
Application
Immunograde Peptides
Peptide purity >70%

ELISA testing
Peptide arrays
Antigens for polyclonal antibody production or affinity purification 

Biochemistry Grade Peptides
Peptide purity >85%

NMR studies
Epitope mapping
Phosphorylation studies
Peptide blocking studies for Western Blot
Cell attachment studies

High Purity Grade Peptides
Peptide purity >95%

SAR studies
Quantitative receptor-ligand interactions studies
Quantitative blocking and competitive inhibition studies
Quantitative phosphorylation studies
Quantitative proteolysis studies
In vitro bioassays
In vitro studies

Industrial Grade Peptides
Peptide purity >98%

Crystallography
cGMP peptides for drug studies
Cosmetic peptides for cosmeceuticals
Delivery Specifications
Typical custom peptide synthesis delivery consists of lyophilized peptide of the required sequence, purity, and quantity, plus the associated QC reports. Every step of peptide synthesis is subject to GenScript's stringent quality control.
Quotations and Ordering
For quotations, please use our Secure Instant Online Quotation/Order system. However, you may also contact us by email, phone (1-732-885-9188), fax (1-732-210-0262), or via our Secure Messaging System.
Please use our online ordering system and either a PO (Purchase Order) or credit card to receive GenScript's fastest service. For batch order, please download and complete Standard Peptide Batch Order Form and email it to peptide@genscript.com.
We accept POs and major credit cards (). A 7% New Jersey sales tax will be applied to orders shipped to New Jersey. Your credit card will be billed under "GenScript" Click here to download our credit reference form. For international orders, we must apply the full charge at the time the order is placed. In the unlikely event that any given order cannot be filled, our guarantee will take the form of a full refund.
Our customer service representatives are available 24 hours, Monday through Friday, to assist you.