Cancer Biology Research Applications for Gene Synthesis
Gene synthesis is widely used in cancer research studies, from basic studies of oncogenic signaling pathways, to the design and development of DNA vaccines that may prevent cancer or therapeutic antibodies used for immuno-oncology treatments. GenScript is the most cited gene synthesis provider in the world, with over 400 cancer research publications citing our gene synthesis services and other bio-reagent services and products. Read more to see why cancer biologists around the world use gene synthesis to help accelerate their research.
Featured Publications
Cantini et al. Identification and characterization of Dicer1e, a Dicer1 protein variant, in oral cancer cells. Mol Cancer. 2014 Aug; 13 (1); 190 Read full text
Shi et al. BASI, A Potent Small Molecular Inhibitor, Inhibits Glioblastoma Progression by Targeting microRNA-mediated β-Catenin Signaling.  CNS Neurosci Ther. 2014 May; 2014-05 Read Full Text
Huber et al. Stereospecific targeting of MTH1 by (S)-crizotinib as an anticancer strategy. Nature. 2014 Apr; 508(7459);222-7 Read Full Text
Related Resources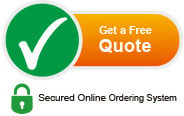 Quotations and Ordering
Learn more about our Gene Synthesis or other Molecular Biology Services
Request a quote for gene synthesis through our secure online quotation request form
Our Ph.D-level gene service representatives are here to help manage your projects from sequence design, optimization, synthesis, cloning and beyond without any additional charges
We are available 24 hours a day, Monday through Friday to assist you
The products and services in this section are for Research Use Only. Not for use in human clinical diagnostics or therapeutics or in vitro diagnostic procedures.