What is Candidate Selection in Antibody Drug Discovery?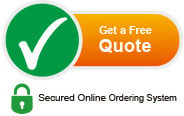 Clinical candidate selection is a milestone decision marking a commitment to advance a therapeutic antibody candidate into clinical trials in human patients. The optimized lead molecule(s) undergoes stringent assessments that constitute the candidate selection process. At the end of this process a critical decision is made regarding whether the antibody qualifies as a clinical candidate. Core criteria include:
Efficacy demonstration in cellular and animal models
Animal dose responses studies to guide dosing regimen in clinical development
Satisfactory pharmacology and PK studies
Acceptable safety risk
Manufacturability
Candidate selection also represents transition from early discovery to clinical development phase. During transition, candidate(s) are assessed for optimization to facilitate process development and manufacturability. This usually involves an assessment of expression or titer based on data available from the discovery process that may include data from transient expression or pools derived from stable transfection in a CHO host cell line. In transient HEK-293 systems, titers below 50 mg/L may present challenges in supplying material to enable discovery research. While there does not appear to be a direct correlation between expression titer in a transient system and titer in the subsequent stable mammalian cell line, transient expression titers below 50 mg/L would be a potential concern1. Such expression levels would likely require close monitoring during development to ensure acceptable expression titers are achieved in stably transfected mammalian cell lines.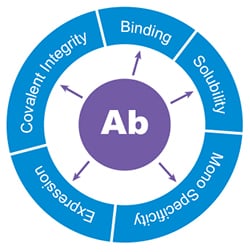 Figure 1: Important attributes of a good Antibody candidate
What else happens during the candidate selection process?
Stability studies are carried out that include evaluation of aggregation and degradation in a preferred formulation or set of formulations. Aggregation can occur during all phases of production and controlling the levels of aggregate in the final product can be challenging. In addition to aggregation, significant degradation pathways, such as oxidation, deamidation, isomerization, and peptide bond cleavage are also evaluated early, typically at multiple temperatures2,3. GenScript characterization services come handy in such cases.
Summary of Ab Drug Discovery
Candidate selection is the single most important discovery milestone marking the end of the discovery activities and the beginning of the clinical testing phase of an experimental drug. This decision point is reached after a comprehensive data package is assembled on the lead molecule and evaluated by a group of experts in various disciplines including discovery sciences, manufacturing, drug safety, drug metabolism, regulatory, legal, commercial, as well as clinical.
Note: Development activities include preclinical development, process development, clinical development, strategic planning, IND filing (not addressed in this handbook).
Important Challenges in Ab Drug Discovery
Cost – takes more to develop than small molecule therapeutics4
Human anti-mouse (HAMA) response5,6
Non-specific targeting of antigens on healthy cells
Toxicity caused by binding to surface antigens shed into circulation
Limitations in biological activity due to location of binding and stimulation of immune response
The previous section in this series is "Lead Selection and Optimization". To review, click here
GenScript Antibody Drug Discovery Services
Antibody Discovery: GenScript's Antibody Engineering group can build antibody library with up to 1010 individual clones, to speed up your antibody discovery efforts.
Antibody Sequencing: GenScript's advanced Antibody Sequencing technology offers fast and professional sequencing services for your monoclonal antibodies.
Assays: GenScript has developed several cell-based ADCC/CDC functional assays to profile the efficacy and potency of your therapeutic antibodies using proprietary recombinant effector cells.
Antibody Engineering: GenScript scientists' extensive experience in antibody engineering can provide superior services such as antibody humanization, affinity maturation and more.
Antibody Production: With solid expertise in recombinant antibody (rAb) production techniques, GenScript provides a comprehensive rAb service portfolio that deliver microgram to gram quantities of pure rAb for each stage of your Ab drug discovery program.
PK/PD Study: GenScript offers over 120 tumor and inflammation models for evaluation of in vivo efficacy, PK/PD, biomarker and bioanalysis studies. GenScript Anti-idiotype Antibody services are also a powerful tool for antibody drug PK/PD and immunogenicity studies.
You can also view our Recombinant Antibody Service Selection Guide to identify services that are the best match for your application.
References
Shih, H. H. in Development of Antibody-Based Therapeutics   (ed M.A; Bornstein Tabrizi, G.G.; Klakamp, S.L.) Ch. 2, 9-32 (Springer, 2012).
Wang, W., Singh, S., Zeng, D. L., King, K. & Nema, S. Antibody structure, instability, and formulation. J Pharm Sci 96, 1-26, doi:10.1002/jps.20727 (2007).
Daugherty, A. L. & Mrsny, R. J. Formulation and delivery issues for monoclonal antibody therapeutics. Adv Drug Deliv Rev 58, 686-706, doi:10.1016/j.addr.2006.03.011 (2006).
Chames, P., Van Regenmortel, M., Weiss, E. & Baty, D. Therapeutic antibodies: successes, limitations and hopes for the future. Br J Pharmacol 157, 220-233, doi:10.1111/j.1476-5381.2009.00190.x (2009).
Schroff, R. W., Foon, K. A., Beatty, S. M., Oldham, R. K. & Morgan, A. C., Jr. Human anti-murine immunoglobulin responses in patients receiving monoclonal antibody therapy. Cancer Res 45, 879-885 (1985).
Tjandra, J. J., Ramadi, L. & McKenzie, I. F. Development of human anti-murine antibody (HAMA) response in patients. Immunol Cell Biol 68 ( Pt 6), 367-376, doi:10.1038/icb.1990.50 (1990).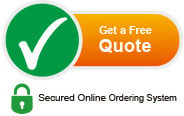 Quotations and Ordering

Our customer service repsentatives are available 24 hours a day, Monday through Friday, to assist you.