Case Study: Representative High-Throughput DNA Library Assembly
Improving Product Yield Using Combinatorial Design in Yeast
Background:
Our client constructed a four-gene metabolic pathway in yeast to convert a substrate to the precursor of a small molecule drug. The idea is simple, they put the four different pathway genes under the control of four constitutive promoters, then put the whole pathway in a low copy number plasmid in a yeast strain. However, they are not satisfied with titer of the resulting yeast strain, as it is far from sufficient to reach the commercial production level. To optimize the pathway and improve the efficiency, they need to optimize the enzymes for each of the reaction.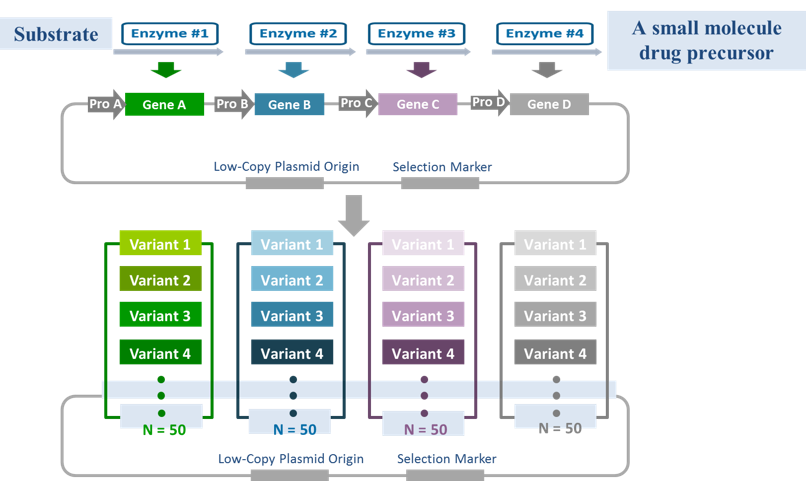 Figure 1. Using yeast cells to produce the precursor for a small molecule drug. Client requested the construction of a four-gene metabolic pathway with four constitutive promoters in a low-copy number vector. Fifty variants for each pathway gene were identified and designed through database blasting and literature search. These gene variants were randomly inserted into each of the coding DNA sequence (CDS) positions in the pathway, making the theoretical library size 6,250,000.

Figure 2. Workflow for combinatorial pathway assembly and screening. Library was constructed as a pool by putting all fragments into the reaction. Then, 2,000 colonies were randomly picked and tested for positive inserts. More than 80% positive insertion rate was achieved. In addition, all plasmids with inserts were mini-prepped with high-throughput platform, followed by the transformation of plasmids into yeast cells for performance testing and screening.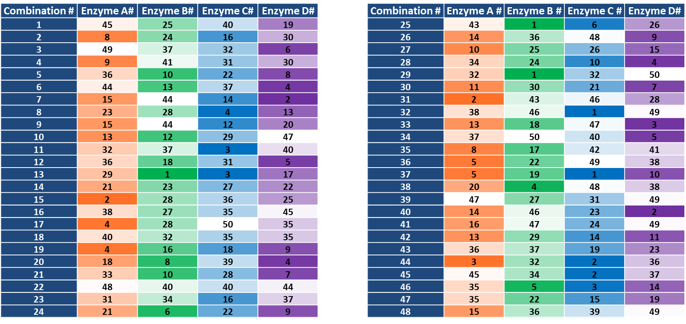 Figure 3. 100% library diversity confirmed by sequencing to ensure maximum coverage. 48 randomly-picked positive clones were analyzed by sequencing. Results demonstrated 100% diversity and little assembly bias.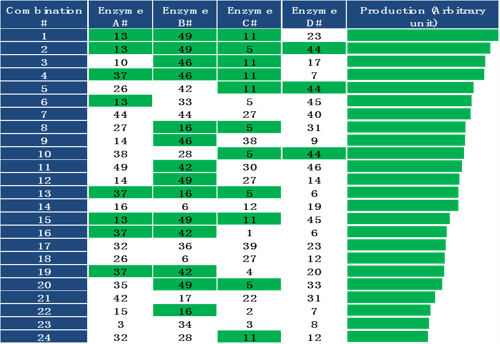 Figure 4. Isolation and analysis of clones with improved performance. After screening all positive clones for their performance, the top 96 best performing clones were sequenced. The enrichments of some variants were higher than others in the good-performing clones. These good-performing enzyme variants can be further combinatorically tested in the next round of optimization.