cPass™ Technology
»
cPass™ SARS-CoV-2 Neutralization Antibody Detection Kit (FDA EUA)
cPass Neutralization Antibody Detection kit detects circulating neutralizing antibodies against SARS-CoV-2 that block the interaction between the receptor binding domain (RBD) of the viral spike glycoprotein with the ACE2 cell surface receptor. The cPass test is now authorized for semi-quantitative detection that provides a relative concentration result of an adaptive immune response to recent SARS-CoV-2 infection.
This product has not been FDA cleared or approved but has been authorized by FDA under an EUA for use by authorized laboratories;
This product has been authorized only for detecting the presence of neutralizing antibodies to SARS-CoV-2, not for any other viruses or pathogens;
The emergency use of this product is only authorized for the duration of the declaration that circumstances exist justifying the authorization of emergency use of in vitro diagnostics for detection and/or diagnosis of COVID-19 under Section 564(b)(1) of the Federal Food, Drug and Cosmetic Act, 21 U.S.C. § 360bbb-3(b)(1), unless the declaration is terminated or authorization is revoked sooner.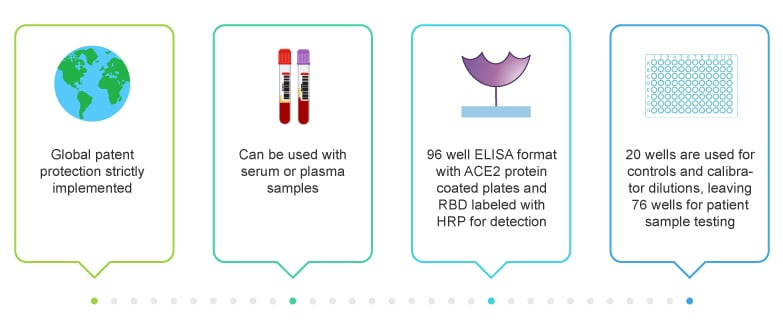 Watch the cPass video to learn how it works
Placing an Order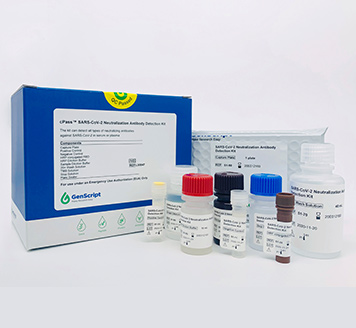 cPass™ SARS-CoV-2 Neutralization Antibody Detection Kit
Get A Quote
A02087 SARS-CoV-2 Neutralizing Antibody Calibrator is now FDA authorized under Emergency Use Authorization with cPass SARS-CoV-2 Neutralization Antibody Detection Kit for semi-quantitative results. New
Notice! Customers should be aware that they may receive product with original packaging prior to the updated FDA EUA authorization November 12, 2021. Such packaging retains the original 6 month expiration, manufacturer address, and IFU for qualitative use. The current inventory is qualified for the expiration extension to 9 months. Should you have questions about your order's expiration, do not hesitate to contact us to provide updated information related to your order. All kit lots manufactured after February 1, 2022 will include the new authorized labeling.
See below additional details related to a list of kit lots with original packaging. An outline of label changes can be found in the Resources section.
Kit lots with packaging prior to November 12, 2021*:
| Lot # | Original Expiration | Extended ExpirationNew |
| --- | --- | --- |
| A210506 | November 16, 2022 | February 16, 2022 |
| A210603 | December 2, 2022 | March 2, 2022 |
| A210604 | December 6, 2022 | March 6, 2022 |
*Expiration extension applies to current GenScript inventory. If your order includes one of these kit lots, you will be informed that they include the original labels and they are eligible for the updated expiration per the updated FDA authorization dated November 12, 2021. The new expiration will be included on your quote and order.