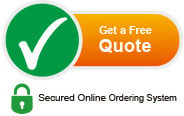 Ebola Virus: Development of Vaccines and Therapeutic Drugs
The 2014 outbreak of Ebola virus highlights the urgent need to develop an effective vaccine to prevent the spread of this deadly virus, and effective therapies to improve survival rates among those infected with Ebola.
Breaking News
Ongoing Ebola Drug Development efforts
How can gene synthesis accelerate the development of an Ebola vaccine?
Gene Synthesis is a critical technology used to accelerate vaccine development as well as basic virology and immunology research. Gene synthesis is contributing to numerous approaches to controlling Ebola and other viral diseases.
Ebola Vaccines (preventative drugs) currently in development
Therapeutic Approaches in development for Ebola
Recent Research Reports on Ebola
The products and services in this section are for Research Use Only. Not for use in human clinical diagnostics or therapeutics or in vitro diagnostic procedures.