Service Details
Fully Custom Monoclonal Antibody Generation Services (SC2045)
Phase
Service Options
Deliverables
*Mid-project
Phase-specific Options
Approximate Time (weeks)
Phase I

Immunization

MonoBoost™ protocol or conventional protocol (4 months longer)
ImmunoPlus Technology

DNA Immunization

Animals: BALB/c mice, C57BL6 mice, or rats

Number of animals immunized

Test bleed report
(optional: total serum protein delivery)

8-10
Phase II

Cell Fusion and Screening

Indirect ELISA screening and WB validation

Competitive ELISA

FACS screening

Counter screening

Additional screening options available

5-7
Phase III

Subcloning, Screening, and Expansion

Subclone Screening

Cryopreservation

Cell banking

2 vials of up to 10 hybridoma cell lines

5 mL sub-clone supernatant

Purified Antibodies

FREE cell banking at GenScript for 6 months.

Scale-up production

Continue with other
services: antibody screening, rAb production, etc.

4-7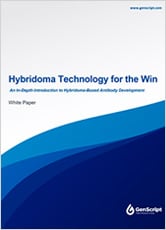 Antibody Generation at its Best
Learn why hybridoma technology is preferred for high quality antibody generation, and see how it compares to other antibody generation methods!
Get in Touch
with GenScript Custom
Antibody Services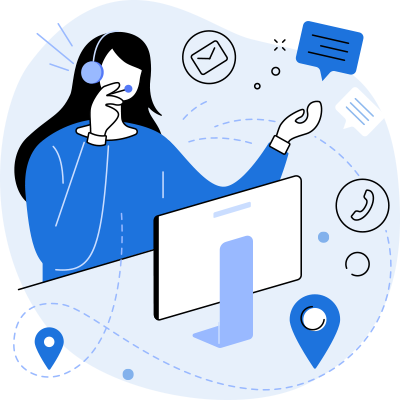 Related Services
Overwhelmed by options? Using our Semi-custom Monoclonal Antibody Production Services, you can go from antigen sequence to antibody production with as little as 3 easy decisions. Searching for our monoclonal antibodies guaranteed to work in your system? Look no further than our MonoExpress™ Premium Service. GenScript also offers industry leading comprehensive guaranteed packages for monoclonal antibody development including:
Download our service selection guide to help decide which package best fits your needs.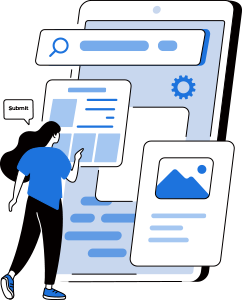 If you would like to provide your own antigen, please fill out the Antigen Submission Form and mail it together with your antigen to:
Antibody Services, GenScript, USA.

860 Centennial Ave.

Piscataway, NJ 08854, US.



Unsure which service line is appropriate for your application? Try our Antibody Service Selection Tool.
Quotation and Ordering
Our customer service representatives are available 24 hours Monday through Friday. You may contact us anytime for assistance. Orders can be placed online, over the phone, by email or fax. Please have your payment information (credit card, purchase order or bank information) ready.
A Technical Account Manager will reply you within 24 hours to finalize the quote
To place order, provide credit card/PO information
Production of your project begins immediately
A Project Manager is in contact with you during the production process to give updates