GenScript Congratulates KLT Pharma on CFDA IND Approval
Piscataway, New Jersey (Oct 25, 2017) – GenScript thrilled to announce the CFDA IND approval of KLT Pharma (Qingdao Kanglitai Pharmaceutical Co., Ltd. an important partner of GenScript), new drug KLT-1101. KLT Pharma has received CFDA approval for clinical trials and we are pleased to congratulate KLT Pharma on this major achievement.
On May 4th 2017, CFDA accepted KLT Pharma's IND application regarding Project KLT-1101. On Oct. 25th, KLT Pharma received CFDA's official IND approval for KLT-1101. The KLT-1101 drug is a recombinant human cytokine protein allows to recover hemogram, suppression of tumor cell proliferation and improves the immunity of patients after radio-and-chemotherapy.
We worked closely with our important client - KLT Pharma for 5 months to get its IND Approval from CDE (Center for Drug Evaluation). The team work, persistence, and integrity helped to speed up the research and development of KLT-1101, from DNA to IND application. Our efforts demonstrates that, our unwavering commitment to customer value and the effectiveness of our one-stop solution for biologics development.
KLT-1101 is a recombinant human cytokines with promising effects in improving whole blood recovery by boosting patient's immune system and inhibiting cancer metastasis like a cutting-edge cancer drug. Once the clinical trials are concluded and the new drug is listed with CFDA's future approval, KLT-1101 will help prevent patient's ineligibility to continue with their treatment or death due to sepsis caused by radio-and-chemotherapy. It also shows positive signs in preventing, relieving and treating radiation sickness. KLT Pharma believes that KLT-1101 could enhance the national standard of responsive measures on the prevention of nuclear emergency.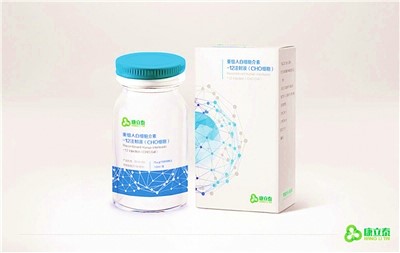 About KLT Pharma
Qingdao Kanglitai Pharmaceutical Co., Ltd., KLT Pharma for short, was established in 2011 in the National High-Tech Industrial Development Zone in the city of Qingdao, Shandong Province. KLT Pharma has its own proprietary technology, and since its establishment has been dedicated to the research, experiment, production and commercialization of KLT-1101, a type of recombinant human cytokines.
About GenScript
GenScript is a leading contract research organization providing gene, peptide, protein, CRISPR, and antibody reagents to scientists in over 100 countries worldwide. Since its foundation in 2002, GenScript has grown exponentially through partnerships with scientists conducting fundamental life science and translational biomedical research, as well as early stage pharmaceutical development. With a mission to improve the health of mankind and nature through biotechnology, the company has developed the best-in-class capacity and capability for producing biological reagents in order to Make Research Easy for all scientists. For more information, visit www.genscript.com.
For More Information Contact
Corporate Contact:
Sally Wang, Chief Operating Officer
GenScript
732.885.9188 ext 111
sally.wang@genscript.com