Large-scale Antibody Manufacturing Services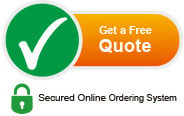 Manufacturing antibodies in large quantities is required for many applications, including pre-clinical trials of antibody drugs. GenScript's large-scale antibody manufacturing services offer scale-up production of monoclonal and polyclonal antibodies from milligram to gram levels suitable for any application. To fit your every need, we have both in vitro antibody scale-up hybridoma technologies such as roller bottle cell cultures, and in vivo ascites production for hybridomas which perform poorly in culture. Each is available with mycoplasma testing, mycoplasma removal, and clonality services for the highest quality antibody production. AAALAC international accreditation, OLAW assurance and ISO 9001 certification, matched with our industry leading guarantees, protect your project and ensure satisfaction.
Scale-up Antibody Manufacturing Key Features
Guaranteed Delivery:
Flexible Scalability:

Our monoclonal antibody production capability ranges from milligram to gram quantities.
Large-scale recombinant monoclonal antibody production offers industrial  quantities of antibody beyond 100 mg/L starting with antibody sequence design and OptimumGene codon optimization.

Competitive Prices: Our guaranteed monoclonal antibody service costs much less than most of our competitors.
Strict Confidentiality: No project associated information or products will be disclosed to anyone but the customer.
Scale-up Antibody Manufacturing Comparison Chart
 
In vivo
Antibody Manufacturing
In vitro
Antibody Manufacturing
Manufacture Process
Ascites
Hybridoma
Recombinant
Service Selection Criteria

Cost effective
Beneficial for poor in vitro performing
hybridomas (e.g. glycosylation, low yields)

Scalable
Lot-to-lot consistent

Scalable
Lot-to-lot consistent
Sequence defined
Customizable

Volume
2-5 ml (per mouse)
>1 L
100 ml-200 L
Antibody Amount (mg)
5 -15
15-50
>100
*guaranteed yields if hybridoma generation is performed by GenScript

Scale-up Antibody Manufacturing Related Services
Not ready to manufacture large-scale amounts of antibodies? Get started fast using our monoclonal or polyclonal antibody services. GenScript's MonoExpress antibody service carries industry leading guarantees of monoclonal antibody performance in your application. PolyExpress™ antibody service delivers polyclonal antibody in only 45 days starting from just your antigen sequence. A couple of our other services include:
Semi-custom Monoclonal Antibody Production Services take you from antigen sequence to antibody production with as little as 3 easy decisions.
Anti-idiotype Antibodies make PK or PD testing of therapeutic antibody drugs easy. They only detect the CDR of the target antibody.
DNA immunization – a powerful tool for challenging targets such as membrane proteins, toxic and unstable antigens.
If you would like to provide your own antigen, please fill out the Antigen Submission Form and mail it together with your antigen to:
Antibody Services, GenScript, USA
860 Centennial Ave.,
Piscataway, NJ 08854, US.
Unsure which service line is appropriate for your application? Try our Antibody Service Selection Tool.
Quotation and Ordering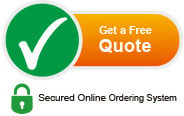 Our customer service representatives are available 24 hours Monday through Friday. You may contact us anytime for assistance. Orders can be placed online, over the phone, by email or fax. Please have your payment information (credit card, purchase order or bank information) ready.